Style
Feeling Fall, Y'all
September 26, 2019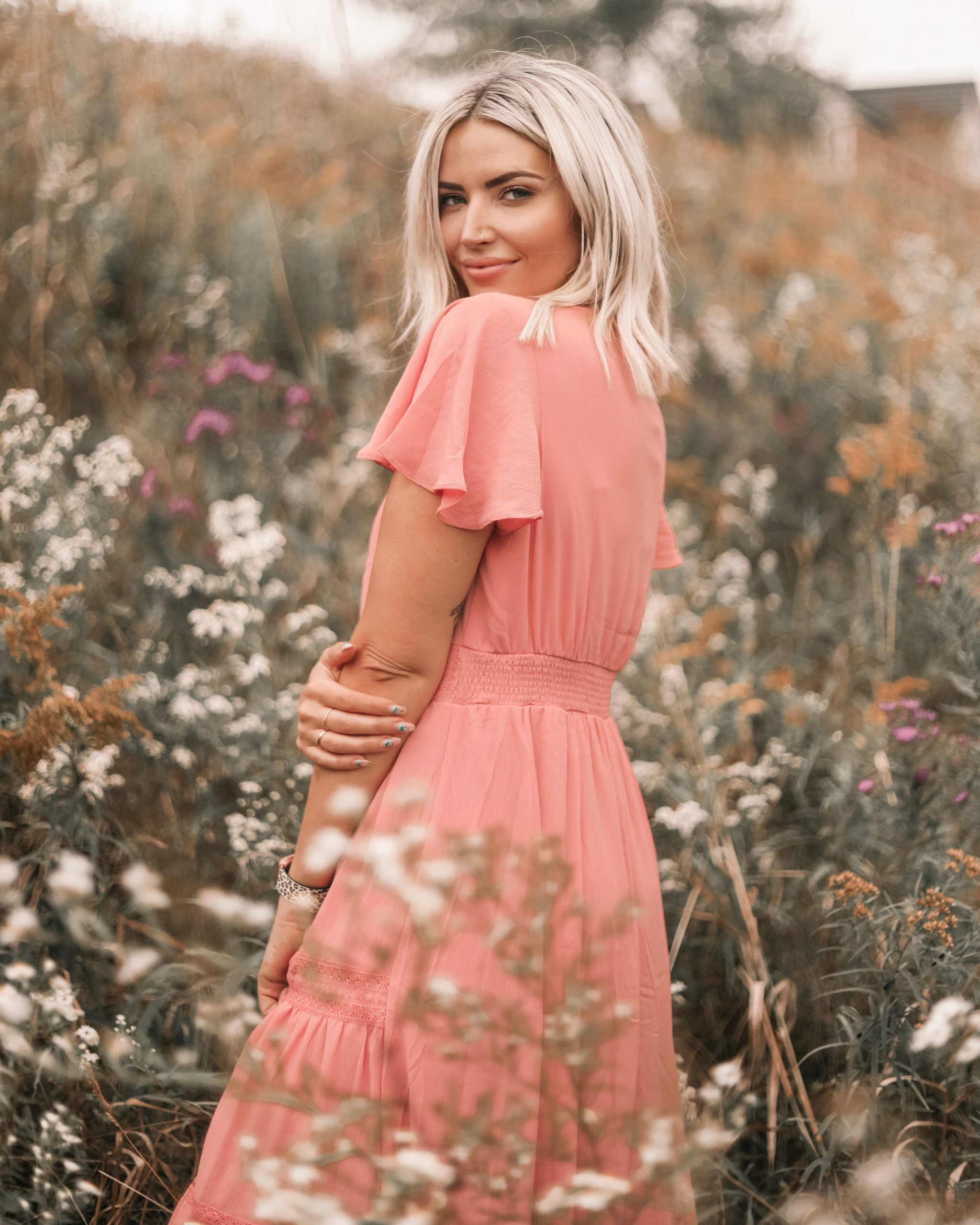 …With Krush Kandy Boutique
Beyond the Pumpkin Spiced Latte's and the sudden desire for a warm cup of comfort in your hands at all times, blankets as an accessory and your savings melting into three-wick candles, Fall is a transitional time for your wardrobe.
In 2019, that means suddenly you're no longer reaching for biker shorts and neon fanny packs, and instead gravitating towards all the colours of the seasons around you.
As someone who wears blackonblackonblack as her wardrobe 90% of the time, I've been making an effort to expand my style horizons to more things, more colours, more representation of the seasons. Or even, just get better at fashionably expressing how I feel with my style.
So I wanted to partner with a brand that had inclusive sizing to do just that.
Meet, Krush Kandy. Their tag line is:
"Fashion For All"
WELL HELLO, INCLUSIVITY.
Being someone who wears a size medium, I'm typically able to shop online wherever I want, read the reviews and have the option to size up or size down based on them. So can many of us. It's one of the many perks we don't tend to notice in our thin privilege.
I won't always get this right, but I'm working on being aware and making choices to be more conscious of inclusivity with it's growing importance to me.
Krush Kandy offers a variety of styles, many of which go up to a 3x of beautiful.
Cool, right?
I took a bunch of items from Krush Kandy and styled THREE different looks, with some notes of exactly how, when, and wear you can wear these.
1. Street Chic
Listen, it's like wearing pajamas in public. BUT IT LOOKS SO GOOD. Leopard print seemed to make a FULL YEAR comeback in 2019, but typically, this is a Fall print.
Leopard print joggers, a grey tank and a black denim hoodie jacket along with a pair of sneaks, this may be the look I will gravitate to the most.
2. Little Bit Of Nashville
Autumn and all it's beautiful colours makes us all a little bit, well… country! Inspired by Nashville street fashion, I paired a hat I owned with Krush Kandy ripped denim jeans, a burnt orange bodysuit, kimono and knee high faux leather boots.
This is the outfit you would wear on a casual night out, or wine with the girls, or lets be real – those really instagrammable visits to the pumpkin patches and apple orchards.
3. The Hills Are Alive
….with the need for new photos.
Fall is THE season to start getting ready for those Christmas card photos, updated profile pics, maybe even your Bumble page. With the seasonal outdoor colours as your backdrop, with a muted sun and neutral-palate clothing, it's no wonder we see such a spike in photography sessions around this season.
For this, it made sense to go with something long and flowing, but dressed down with a pair of buckled booties and a denim jacket. It'll feel a little overdone, but trust me, something with flow ends up lending itself so perfectly to the entire feeling of it all.
Three looks, three moods.
Which one will you be shopping this fall?
All three? Yeah, me too.
Check out www.KrushKandy.com, the sponsors of this blogpost, and genuinely probably some of the nicest humans I've ever had the opportunity to partner with.
COUPON CODE "papaya10" will get you free shipping, AND a little discount.
Happy Fall Y'all