Review
Lashes Without Irritation, Finally.
September 30, 2019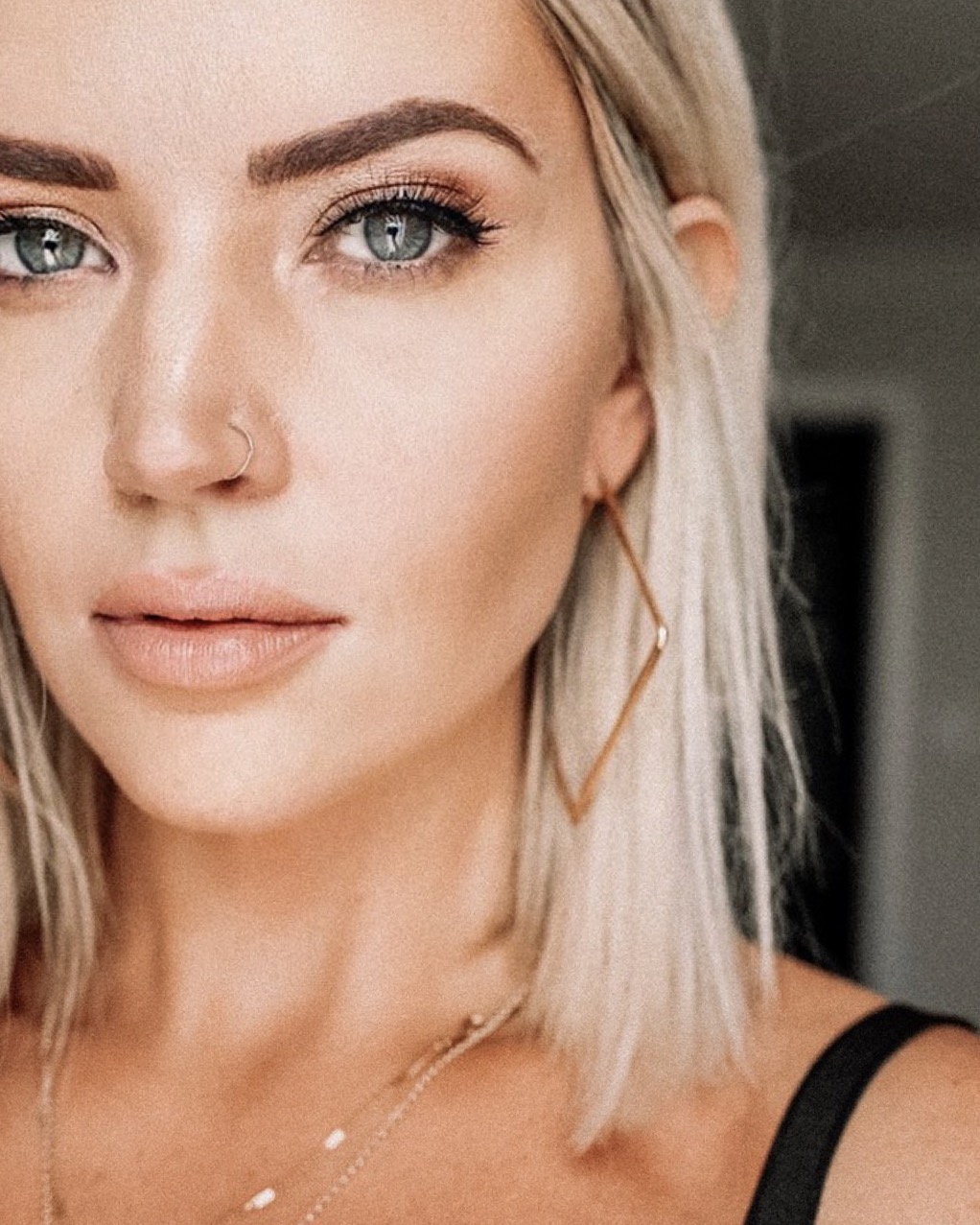 A few years back I was a lash extension junkie. Every two weeks I committed an hour to having my lashes filled and fell in love with the feeling of waking up and feeling glamorous every single day.
Until one day, my eyes went red.
Then they swelled a bit.
Coincidence, I thought.
It must have been that new eyeshadow.
I took some allergy medicine, and it settled down. So two weeks later, I went back for another fill. Immediately noticing my eyes felt scratchy.
My thoughts were pure denial. I insisted that it must be seasonal allergies, anything BUT my lashes.
However, the next day my eyes were completely shut, and I realized – I am now allergic to lash extension adhesive.
After doing some research I realized there's a select "unlucky" group of us that end up in this situation. Where we suddenly are allergic to something we'd commonly been using, and there's no going back. I really thought I'd find a way around it, or that I wouid eventually be ok with lash adhesives again. So much so, I've had spot tests on my skin done multiple times, and every time it fails and I end up with welts.
With the loss of lash extensions (dramatic, I know) I went straight to strip lashes. You know, the daily glue on kind. I spent time every morning to apply them.
But then it started with them too. Irritation, itchiness, red, watery eyes.
So I stopped wearing lashes. It just wasn't worth the battle.
Until a few months ago a friend told me about True Glue. So, while hesitant, I decided to try it out on a day that I was volunteering at a golf tournament outside in the heat and the wind of a fast moving golf cart. I wanted to test them out "in the elements" while also testing my eyes for how they would react.
That day on the golf course was an extremely busy day. So when I came home later, had dinner and got ready for bed, I looked in the mirror while removing my makeup and realized I had completely forgotten about my lashes. As in, I didn't feel them at all, all day.
I was irritation and reaction free.
Since then, I've been able to ya know…glam it up, and throw on a pair of strip lashes using True Glue for events or nights out as I've wanted to. Something I haven't been able to comfortably do for years.
I've told makeup artist friends about it, I've told girlfriends, and anyone who will listen to me.
This stuff is legit.
For me, it's been an irritation-free experience with lashes. After years of failed tries, I finally had something I could rely on.
As with all cosmetics, I always recommend you take time to read about what you're using. With True Glue, I was so impressed because everything is vegan and cruelty-free, with a supporting line of care products with things such as lash wash and oils, to keep your natural lashes their best, too.
True Glue is also born and created in Toronto, Ontario by an incredible entrepreneur, Emily Lyoness. She is one of the most amazing and impressive humans I've ever had the opportunity to hear speak and be so inspired by in women-lead business. Which is kind of a low-key reason I'm also so stoked to have the opportunity to partner and share about True Glue, because it's truly an incredible brand founded by an incredible Canadian woman and entrepreneur.
There's a variety of options in the True Glue line from a variety of silk lashes to lipsticks to eyeliner and of course glue options from original, white, teal, pink and lilac (they dry clear).
Since each set can be worn multiple times, get yourself stocked up BEFORE the holiday season. It's just one of the easiest ways to enhance a look from day to glam.
Really didn't think I could write this long about lashes, but I'm actually pretty excited and passionate about this!
So thanks, True Glue, for sponsoring this post and giving me an opportunity to share my experience!!
*While this is a sponsored post, all opinions are uniquely my own. As in, you can trust me. I will never lie to you. xoxo*