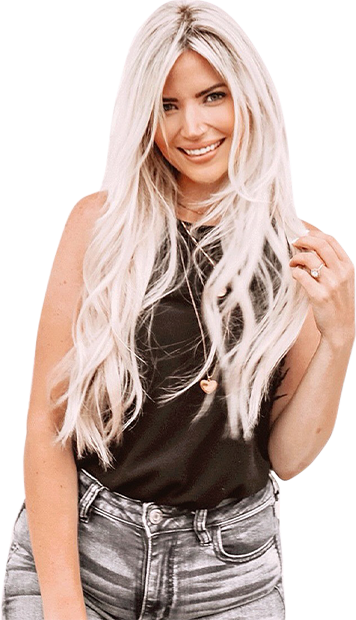 Hi, I'm Sarah! Welcome to my little corner of the Internet. Don't mind the dust bunnies, they just seem to follow me wherever I go.
14 years ago in the pits of motherhood I found a blog. Then, another one. And another. For the first time in a long time I felt connected to humans I had never met. It made me feel less alone in life and my own experiences, too. So, with no idea of what I was doing, I started my blog by googling "how to make a blog", coding it myself and naming it after my two daughters – Jemma "birdie" and Maya "papaya".
Who am I though? I ask myself daily, I discover more daily. But for the sake of a bio I'll give you the starters: I'm a mom of 4 kids aged 1-16, divorced and remarried and now blended perfectly together. After getting exhausted by social media and body perfecting habits along the way, I decided to change the way I showed up in the world. Healing through my perfectionism, disordered eating, body shame and so much more, I now love having powerful social media conversations around life and our experiences in it.
I am a body confidence advocate, speaker, writer, occasional model, and weekly podcast host and an ongoing student of life. If you like what you see, I hope you'll grab a snack, sit down and stay a while.
frequently asked questions