Pregnancy
Top 5 First Trimester Style Must Haves
August 7, 2020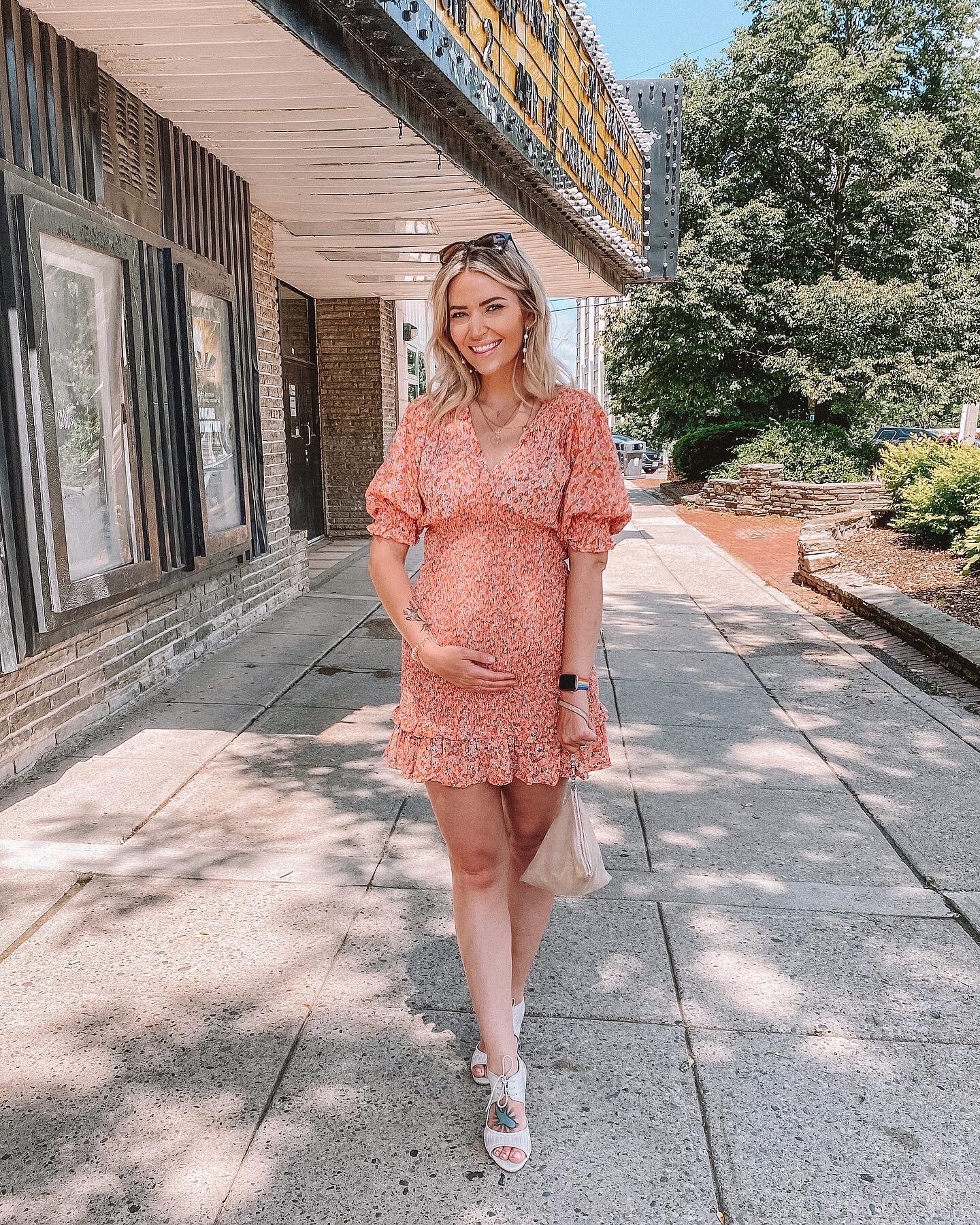 You're not showing, but you're squishy.
You're hiding it, but your pants can't.
It's all so uncomfortable.
We're all so over it.
So let me share with you the top FIVE styles that got me through my first trimester with absolute EASE, COMFORT and STYLE!!!
---
1. Real Me Leggings
If you follow me on IG, you've seen and heard me rave about these leggings time and time again. There are a few key reasons why I love them so much. First up, they are stretchy without compression… room to grow, room to expand, room to bend and fold and be. Secondly, they are thinner so they're breathable! Third, HIGH WAISTEDDDDDDD but with that perfect "v" shape bum look that just ooh, makes the tush pop. Finally, they don't HOLD pet hair. A couple shakes off and you're good to go, good as new.
My favourite thing about sharing these leggings is the replies and emails someone buys them. It's always a whole lot of "thank you", "they're so buttery", and "omg I can't believe these are so cheap!!". It's the best feeling for me.
---
2. Maternity Under-Shorts
Alright, I love a good under-the-dress short like nobody's business, but as my belly expanded even ever so slightly in the beginning bloated/squish phases, it felt like everything was cutting me mid-gut, and it was wildly distracting.
I had heard of Blanqi before but never owned anything of theirs, but I knew the importance of support and proper compression throughout pregnancy and recovery so I figured I'd give them a shot. My friends, I need you to hear me… I wear these 5-6x a week. They give me that pregnancy shape while supporting my body and belly fully!! They also will grow with you throughout the pregnancy, something I'm much looking forward to.
---
3. Reebok Classics
Forget all shoes for a moment. Those first few months, you're tired, need something reliable and cute with all outfits? It's these. I bought these back in January and they've been a staple item since. They stay really clean, and you know what? I don't even need to wear socks for them to be cozy!
---
4. Stretchy Curvy Mom Jeans
There's only one pair of jeans that worked in my first trimester. High enough rise, stretchy enough stretch. Now, here's the warning shot: these jeans sell out VERY fast. The ones I'm wearing here are already out of stock, so I'm linking the closest colour (in the same exact style). To be honest, I donated most of my jeans once I found out I was pregnant. It didn't make sense to me to give myself a later mind-trap by keeping them. All, but 3-4 pairs. These ones, at the top of the stack.
---
5. WingWoman Bra
The first thing that dramatically changed for my body from days BEFORE I even knew I was pregnant was…MY BOOBS. Before, I was a B-cup, on a good day. A bra was barely necessary. During pregnancy, my nipples and breasts became heavy and sore. A bra was the only thing keeping me from wincing day in and out.
Before pregnancy, I wore the Knixwear WingWoman bra in a size 2… after pregnancy… IT GREW WITH ME! Shockingly now even into my 2nd trimester, and with much larger breasts, the bra still fits. Magically.
Lightly padded, this bra gives you that "I could nap in it" feeling, with no wires, uplifting cups, and no shoulder pain either. The straps don't even fall down. There is NO bra out there designed like this, so don't even try. This bra will truly change your life, now, and later.
USE COUPON CODE THEBIRDSPAPAYA10
---
I hope this list helps you through those quiet weeks, the weeks where it's just you and your changing body. I really explored my style and I'm so glad I have this very simple (but important list) for you all.
For disclosure, this article includes affiliate links, meaning, when you shop them, a small % I get in a kickback. So thanks for supporting me this way!! xo