Motherhood
The Mother's Day Gift Guide for Every Type of Mom
May 2, 2022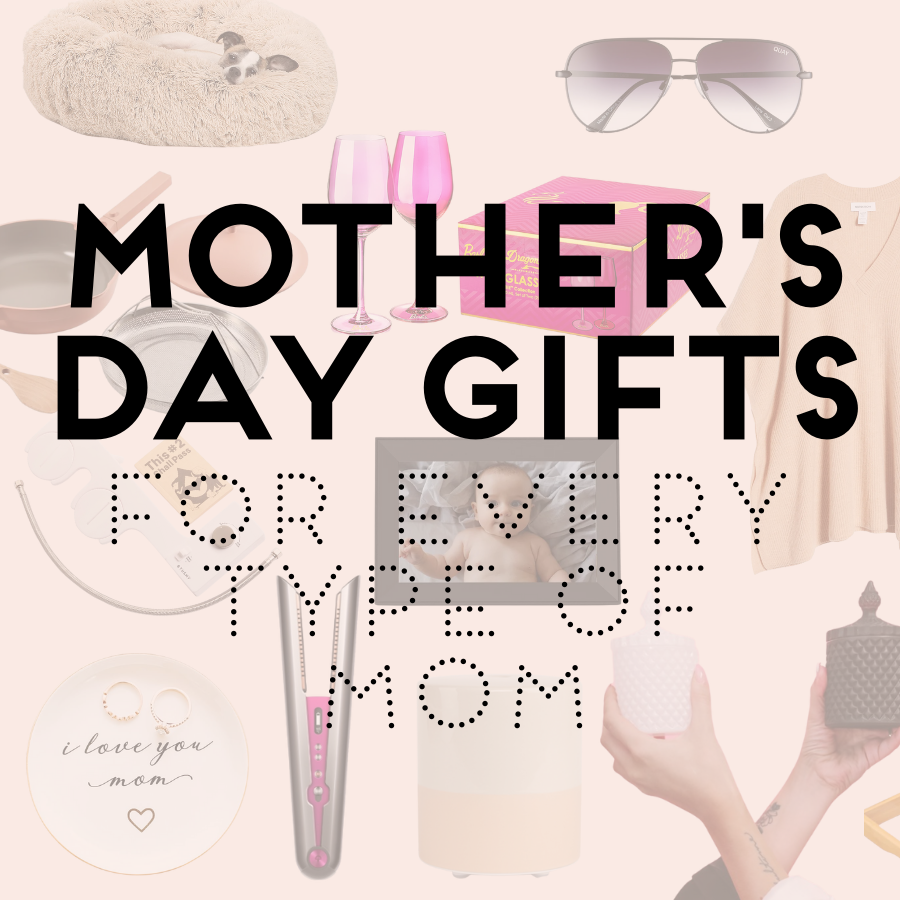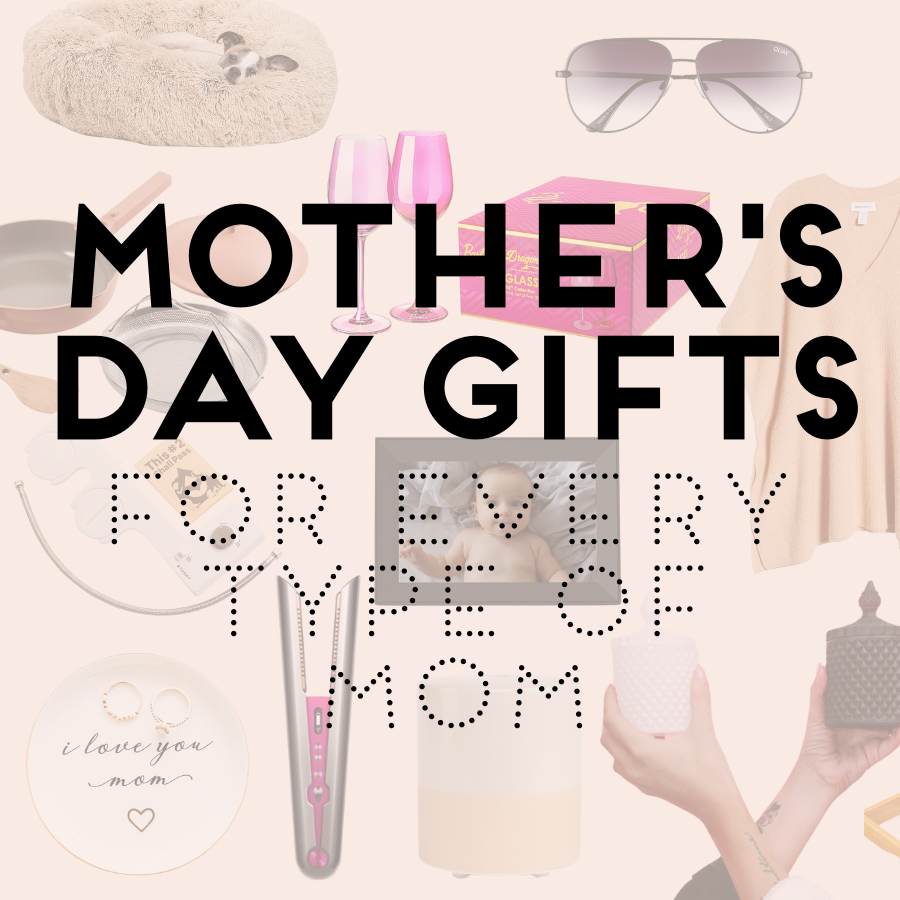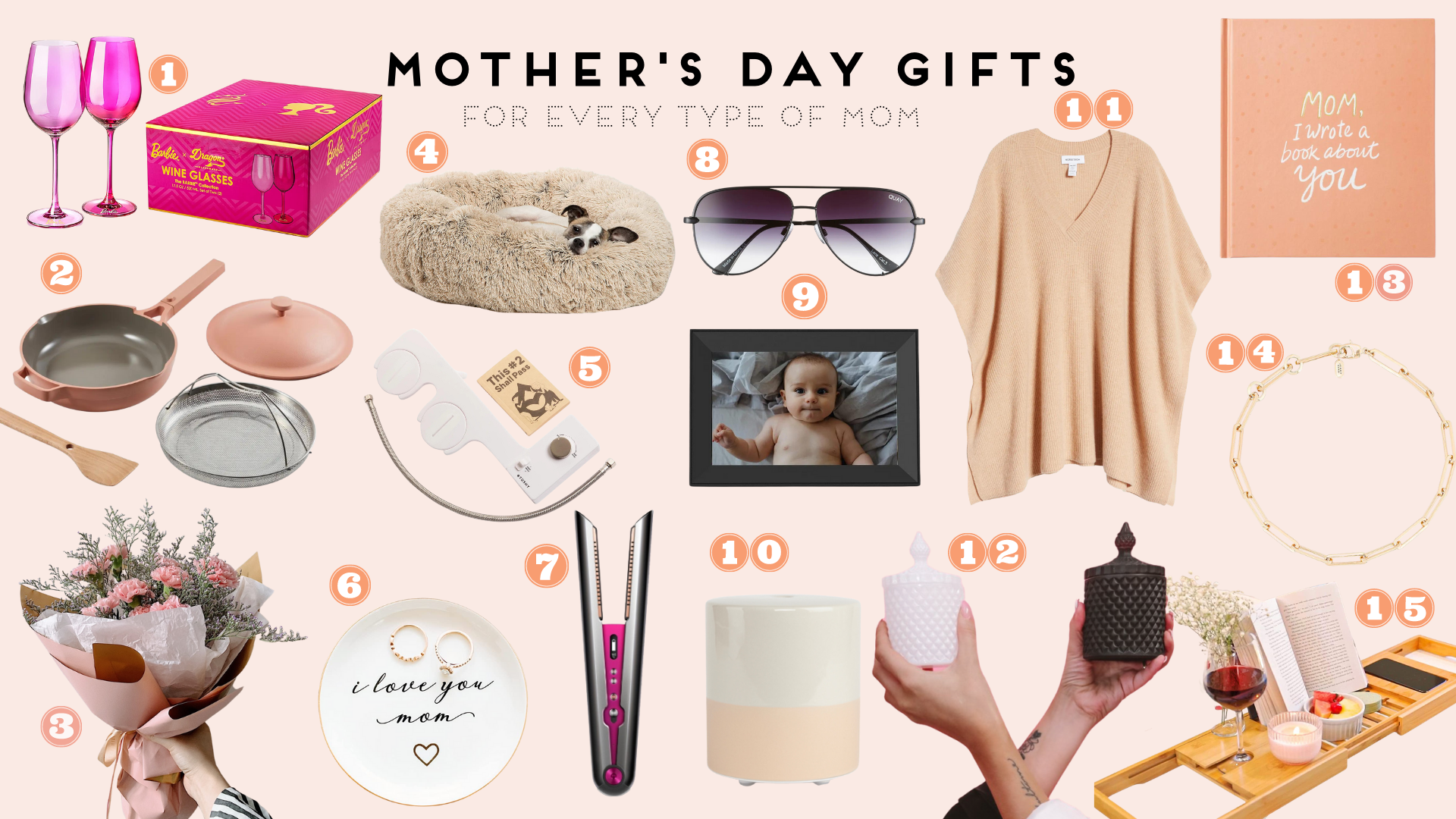 Mothers, Step Mothers and Mother figures can be the HARDEST to shop for, because they deserve SO much and that can be hard to translate to a gift. As a mom, I'll be honest, I love a thoughtful gift, but it's the one day a year that it really is the thought that counts. When they remembered something I said, a memory they know I'd love to replay, something that's been on a wish list, or a macaroni necklace and the chance to be seen – it's so lovely.
This wish list is very much inspired by the everyday things I love, things I would gift (or have gifted) my own mother, and some quick, thoughtful ideas.
Now, if you're really last minute, don't worry – this has happened to me before too, a simple note saying "something special is arriving by mail" is always more than enough, and draws out the special day.
Barbie x Dragon Stemmed Glassware
Mom is never too old for Barbie, and this Barbie x Dragon Glassware is proof of exactly that. These stunning wine glasses feature iconic Barbie colours and style to give you the ultimate Barbie experience at home. Pour, pour, sip and enjoy.
Believe the ads! The Our Place Always Pan set does the leg work of knowing what to keep and get rid of when it comes to overcrowded kitchen cupboards, so do mom a favour and get her these!
Flowers never go out of style, and while they don't last forever, you can get mom a subscription that reminds her month over month who her favourite child is.
4. Calming Donut Dog Bed
Dog moms need love too! And okay okay, this isn't a gift for her/them/him, it sure is for their furry loved one in their life. This Donut Cuddler dog bed is ideal for pets who love to curl up. The raised rim creates a sense of security, just like mama would.
Don't knock it 'til you try it, and furthermore, if you have tried it and you know, and have looked up the price of Toto bidets (not to mention, the installation fees!!) then this is your go-to alternative to take mom's tushy time to the next level.
6. 'I Love You Mom' Jewelry Dish
This inscribed trinket tray albeit simple is a way that mom can feel your love at the start and end of each day.
7. Dyson Corrale Hair Straightener
Okay so listen, I know I talk a lot about the Dyson Air Wrap, and it's still sold out online, but I am here to tell you that Dyson's dark horse is actually the Corrale Hair Straightener. The only straightener with flexing plates that shape to gather hair and uses less heat. Oh! And it is corded or cord-free. It's a no-brainer for mom.
Mother's Day falls in May, and the sun is [finally] out to play! Get mom those chic and fabulous sunnies that say, "I'm not a regular mom, I'm a cool mom!" without also embarrassing your kids by trying too hard.
9. Aura Frame
The perfect gift, the Aura comes in a beautiful gift-ready box; no wrapping required! You can preload it with precious memories of mom and get other family and friends to do the same.
10. Aroma Muse, Soft Peach – Saje Wellness
An excellent gift for the ultimate muse – mom – the limited edition Aroma Muse inspires well-being and transforms your space and state of mind through the power of scent. With a hand-dipped, two-tone ceramic cover,it also doubles as artisanal decor.
Cashmere feels like a warm hug, and who gives better hugs than mom herself? This wool-cashmere cape is ultimate embodiment of what moms do best: drape us with love, luxury and warmth.
This is perfect for the mom who is also your best friend. What started as a gift between Bailey and me, is now something you can share with your friends and loved ones no matter how near or far they are! We have put together 60 prompts that are designed to inspire, challenge, and remind someone of just how truly loved they are – because our mommy besties deserve nothing less!
13. Mom, I Wrote a Book About You
A great gift for siblings to all contribute to, this book has lighthearted yet honoring prompts to create a one-of-a-kind keepsake for mom.
14. Stevie Chain Necklace – Jenny Bird
Easily one of the jewelry pieces I get the most compliments on, the Jenny Bird Stevie Chain necklace (with a great play on the name, well played Jenny, well played!) is a great accompaniment to any neckline, in a minimally overstated way. Mom will LOVE this.
Nothing says relaxation for a hard-working mom than a bath, so why not make an already luxurious experience even better with a Bambusi – the ultimate extending tray caddy for your bathing time.