Beauty
Frank Body Is Turning 9!
June 7, 2022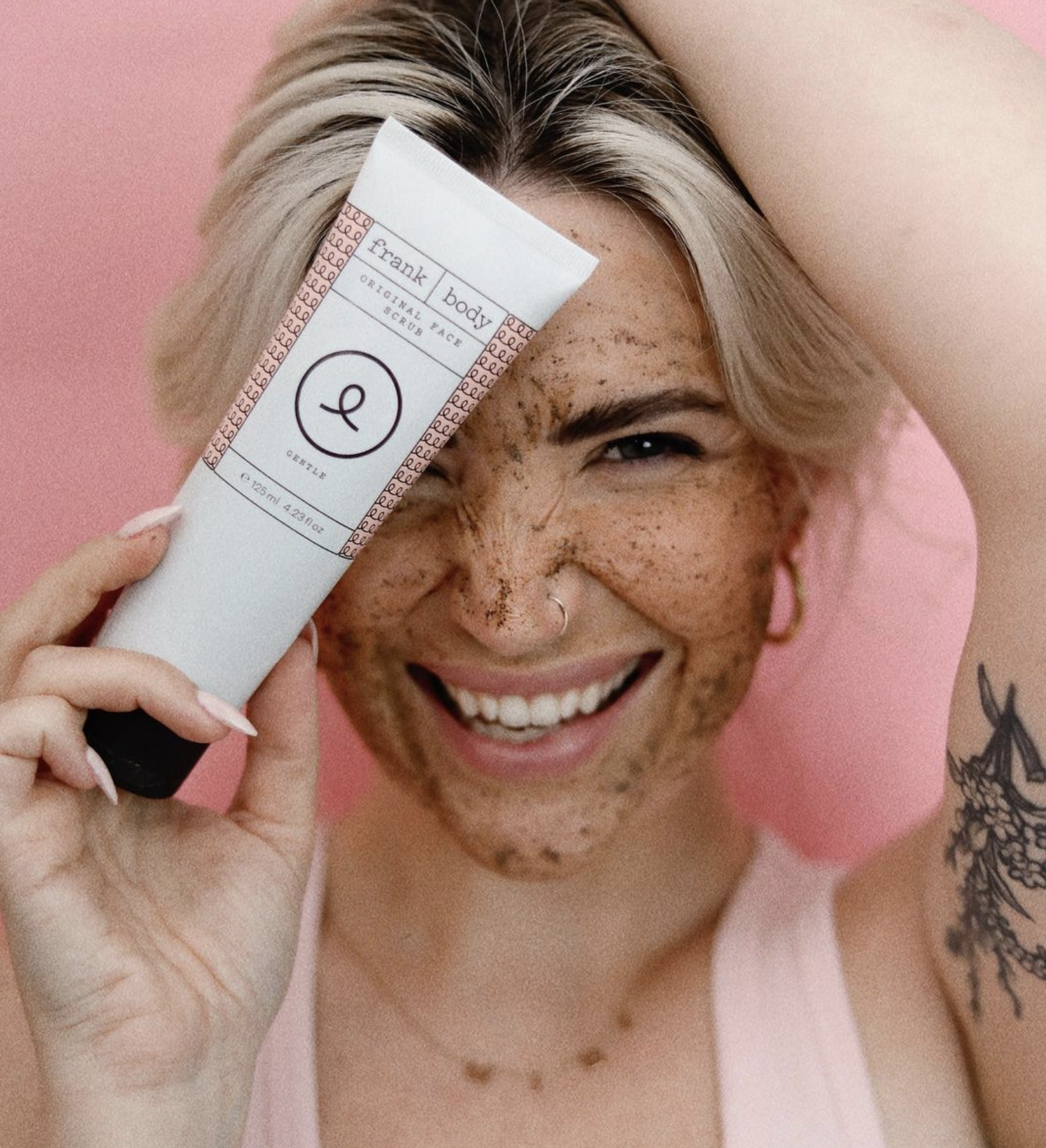 Frank Body
If you've been following me for a while, you know how much I love Frank Body. Their products are so affordable and effective. Even Shane and I fight over their Original Face Scrub in the shower all the time!
It's their birthday and they're turning 9! Having loved Frank Body for so long, it's our milestone to celebrate too… and we'd like to bring you in for the party. We want you to be just as obsessed, so I have a 15% off discount code PAPAYA15 for 72 hours only.
To help you figure out what essentials to get, here is a list of the top products I enjoy, and why they're a must-have product for your skincare, bodycare & haircare routine.
Original Face Scrub
This is the face scrub that redeemed us of the 2000's face scrub…horrors. This scrub has been refilled more times than I can count because my husband is absolutely obsessed. I use this about once a week for just a good scrub to my face. it's gentle, creamy, and makes my makeup sit PERFECTLY. I asked my husband why he loves it and well, he's a simple man, and he said "it exfoliates nicely".
Why you'll love it:
It's caffeinated to engergize your skin, exfoliating white clay & coffee grinds to clear your pores, infused with rosehip oil for a total glow. Bonus: it makes your makeup glide on and sit smoother than ever before.
How to use it:
Wet your face, apply and scrub in a circular motion all over for 2-3 minutes, rinse and moisturize! Use 2-3x a week for optimum results.
The Rosehip Body Scrub + Cleanser
You don't have to get dirty to get clean!! This scrub is genuinely the best "new" thing I've tried in a while. Honestly. It's such a great scrub (sugar-based) that really exfoliates the skin, AND THEN IT LATHERS, and you wash yourself and the scrub all away. No mess, just glowy skin.
Why you'll love it:
98% have said this is a scrub that doesn't irritate their skin, so if you've had a rough go (no pun intended) before, this one may be the one for you. It exfoliates AND cleanses, tackles scars and marks while deeply nourishing your skin.
How to use it:
In the shower, grab a scoop, scrub and lather away! Rinse up and you're done! Highly recommend following up with the Rosehip Dry Body Oil.
The Rosehip Dry Body Oil
I don't love lotion. I use it, but I don't love it. Most days, I'll take the flaky legs and skin in exchange for not feeling sticky. Until now, until this. The Dry Body Oil absorbs quickly, doesn't feel sticky and you can put clothes on after applying. I am OBSESSED. You don't understand, obsessed.
Why you'll love it:
Fast drying, doesn't transfer to clothing. Non-sticky, non-tacky.
How to use it:
4-5 pumps onto clean dry skin, rub all over and you're done. Feel free to stay nakey, or get dressed right away.
Brightening Vitamin C Mask
If you're looking for glowy baby-soft skin, then this is it! This gentle exfoliant has a sophisticated formula but takes no extra time out of your day. Plus it smells incredible. Highly affordable and effective.
Why you'll love it:
If you like pina coladas, and bright, even skin. These fruit enzymes dissolve dead skin and get you glowing like a babe on a tropical island.
How to use it:
Apply a thick layer of my Brightening Vitamin C mask to a clean face. Rub in circular motions for 30 seconds, making sure you get in even the tiniest of pores. Wait 5-10 minutes. Rinse and pat dry. Admire your soft skin.
Non-Stop Hair Duo Kit
Every so often my scalp needs a complete restart. That starts at the scalp for me. The scalp scrub, I'll be honest, can feel like sand in your hair, but then scrubs and washes and dries away into the scalp of your dreams. The first time I used it, I went to show the neighbour. That's how good.
The long hair mask is so different than anything I've used, because it goes from root to tip, has this minty tingly sensation, and leaves my hair like I'm having the perfect blowout. It's unreallll.
Why you'll love it:
You will see, perhaps for the first time, a glowy shiny scalp. It helps remove dead skin cells and flakes. Instead of a chemical exfoliation, this one is truly a scrub that will leave you with a scalp of your dreams. Followed by the caffeinated hair mask you will be having your best hair day yet. Right from the scalp.
How to use it:
(For Scrub) Wet & part hair, and apply scrub. Scrub away, rinse. (any excess scrub will come out when you dry your hair).
(For Mask) After scrub & shampoo, apply the caffeinated hair mask from root to tip. Let it sit for 10 mins before rinsing. No need for conditioner!
This content is in partnership with Frank Body
PAPAYA15 Coupon code valid for 72 hours only