Health + Wellness
Introducing: Pink Papayadise – a DAVIDsTEA, Mamas For Mamas & The Birds Papaya
August 2, 2022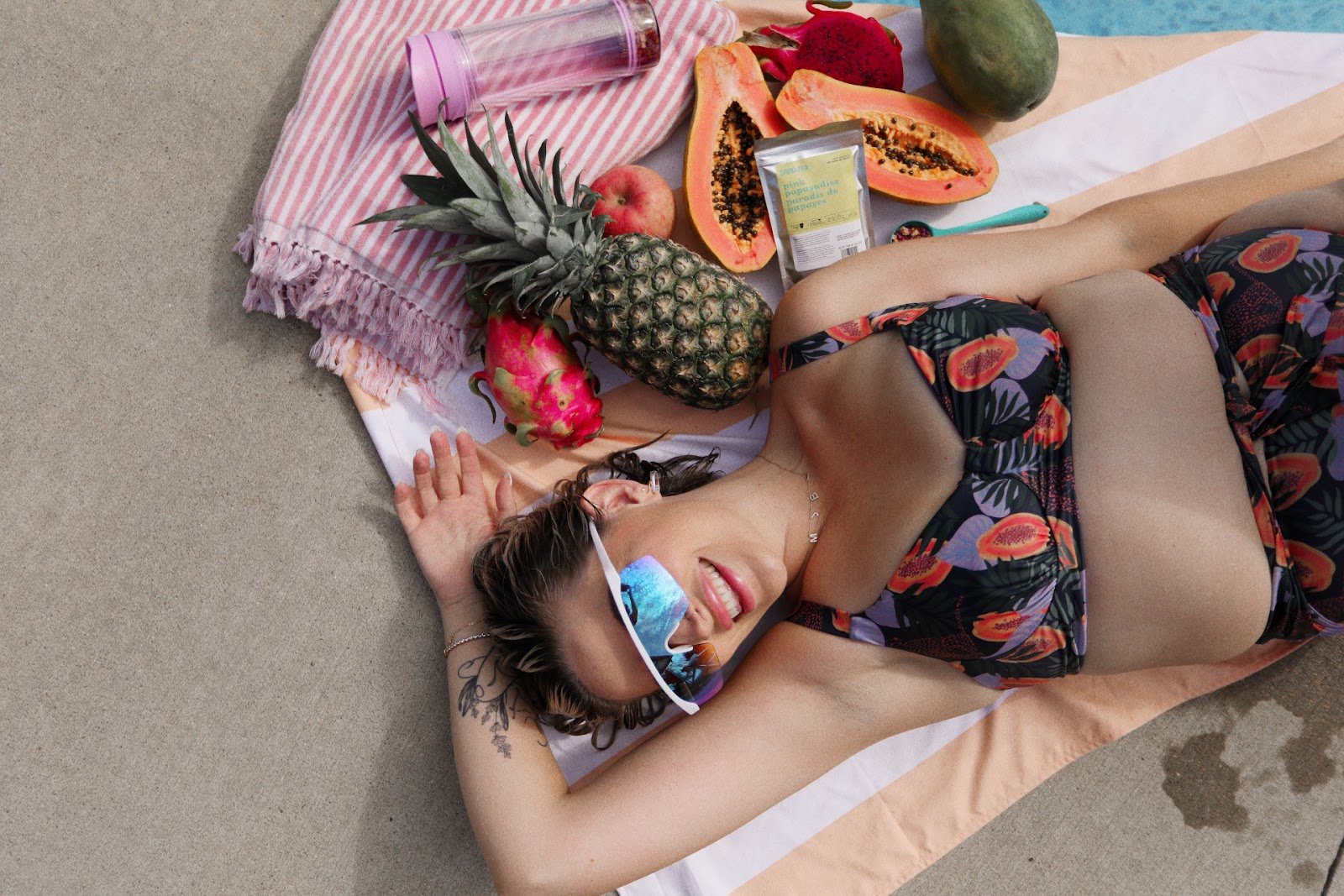 Tea drinking for most is ceremonial. In preparing it, you're provided with a moment of reprieve from the hustle and bustle of everyday life. In drinking it, and depending on your mood, it can either energize you, calm you down, warm you up, or cool you off. A ritual that really allows you to really stop and smell the roses.
DAVIDsTEA took my love for tea to a whole new level, with their unique flavour combinations, incredible accessories, and a tea-buying experience that I'd never had before. That's what makes this collaboration extra special because it is literally the perfect blend of all my favourite things, (just you wait to hear the flavour notes!) and also supports a cause that is close to my heart – Mamas for Mamas.
Tea obsessed since 2008, DAVIDsTEA exists purely for tea perfection. They really are on the ground worldwide in search of well-crafted single-origin loose leaf teas to share with each and every one of us. There are so many different types, from seasonal blends to traditional teas, exotic infusions, and herbs from all over the world; and now, a special Pick Of The Month tea, aptly called Pink Papayadise.
So, greetings from Pink Papayadise!
Take yourself on a tropical vacation where the dress code is neon pink. Amp up your sipping experience with bright papaya, purple sweet potato and floral dragonfruit. All-natural colours and flavours that scream midnight in Miami, we recommend drinking this blend on ice. With a flamingo stir stick of course.
What makes it great:
This blend is neon pink. We repeat, this blend is neon pink! 
We used innovative purple sweet potato and amped it up with more tropical goodness for a full body taste and that great pink colour! 
This caffeine-free blend is excellent for the whole family. 
What it tastes like:
Tropical papaya and floral dragon fruit take you on an electric vacation.
Crafted with pretty & tropical ingredients:
Papaya
Purple sweet potato
Dragon fruit
Cornflower petals
As you know, Mamas for Mamas provides ongoing support to moms and caregivers in crisis. Access to basic goods is a fundamental right but for some, this isn't always a reality. DAVIDsTEA shares one of our own core values, in making it their responsibility to understand and respond to people's needs so that they can help make a real difference. In 2020, DAVIDsTEA formed an ongoing partnership with Mamas for Mamas and has proudly activated ongoing campaigns, such as the Karma Market, where they donate teas and tea accessories to struggling families who receive anything they need at no cost. It's a small, simple gesture of kindness that has an immediate, positive impact on those who receive it!
And now you can be a part of that, too. The funds that will be raised from our August Pick of the Month Campaign will be going to help Mamas for Mamas Backpack Program, just in time for back-to-school season. Their program provides vital school supplies to over 2,000 children and youth who begin the school year without the proper essentials.
So sip, enjoy, and do some good.
Shop the items you see here at davidstea.com (Canada and US)