Style
THE DAY MY THRIFTING DREAMS CAME TRUE
July 22, 2019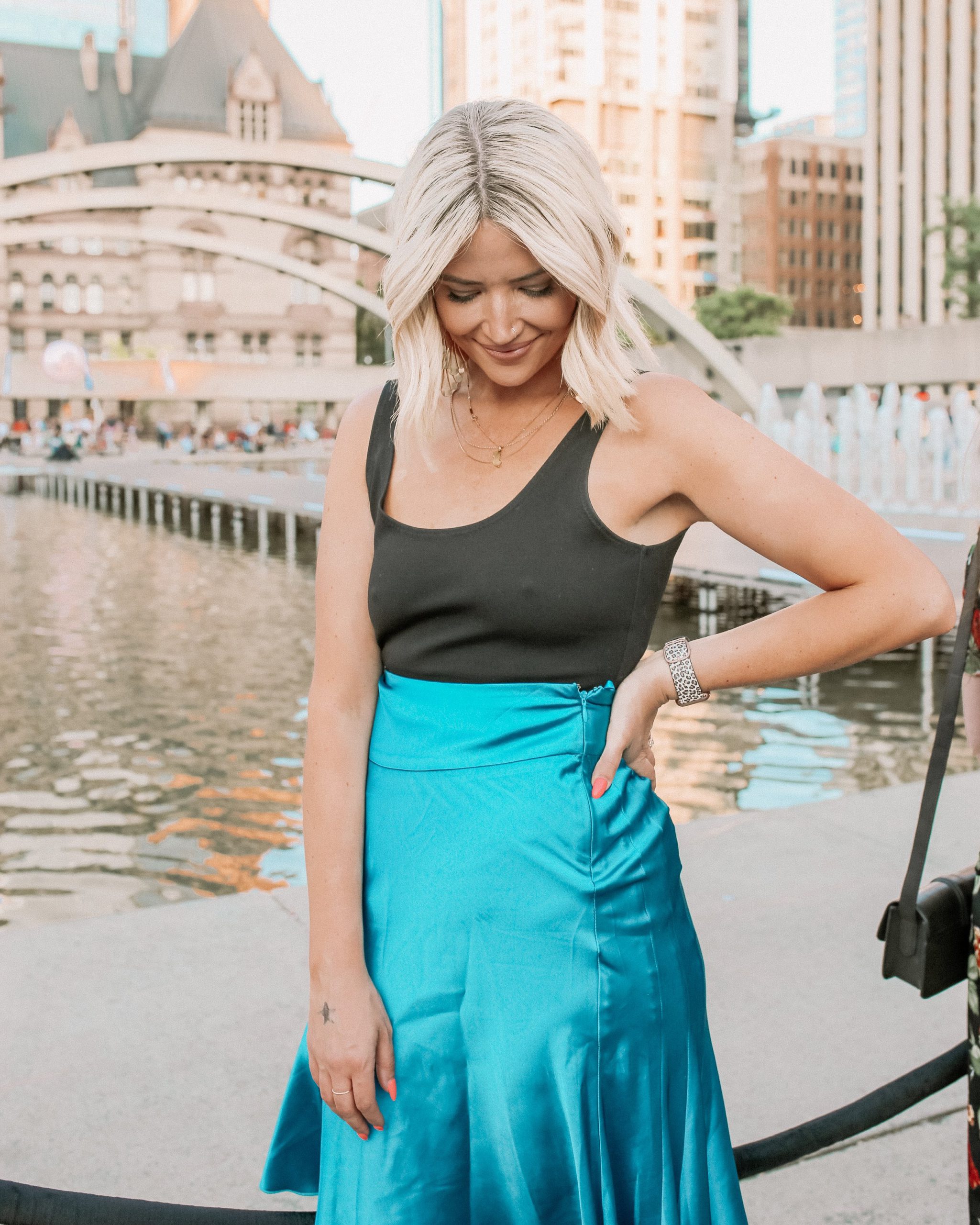 Let me just say, when you want something and you put it out into the world, it might just
manifest into reality.
When I was a teenager, I was first introduced to thrifting. I was at summer camp, and we
went into town for the day to go to a thrift shop. Some of the older teenagers who were OH
SO COOL had all thrifted outfits, and I wanted to be just like them. But honestly? It just
confused me. I had no idea how they did it.
When I became a mother, and a stay at home mother at that (early 20s), thrifting became
necessary. We were a single-income, single-car family and I had to find ways to provide
clothing and decor for my home in a tangible way for our very tight budget.
I felt like a lioness out for a hunt. But time after time, I was coming home with bags of things
from Value Village™, spending a quarter of what I would have otherwise.
My kids had cute outfits and shoes, our home was cutely decorated, and we had no debt.
As the years went on, and now in my 30s, thrifting is no longer a financial necessity.
But gosh, I love the hunt. It is a high that I chase still to this day. There is nothing better than
a good thrifting score, trust me.
I realized my love for thrifting was so much more than just saving money. It was an exciting
and even therapeutic part of my week, and it was environmentally and financially responsible
for our family.
Then I got the ask to come and thrift shop with celebrity stylist, Cary Tauben.
UM…WHAT?
Value Village™ and Cary Tauben were going to hold a fashion show in downtown at
Nathan Phillips Square with all thrifted clothes from Value Village™ with an 80s theme.
HOLY CRAP THIS WAS HAPPENING.
Now, first of all, I'm an avid thrifter. I know the game, and I'm pretty darn good at it.
But Cary and the other stylists and team? They taught me SO much more.
I took in their advice and filled a basket with clothes that I would wear to the fashion
show the next day.
Because the theme was 80s inspired, I decided to make my outfit that way as well.
I found a vintage skirt (tags still on) but it was two sizes too small. But I could hear Cary's
voice telling me, "If it doesn't work, make it work." So I pulled it high rise, made it work,
and paired it with a bodysuit, small handbag and a crazy pair of metallic gold heels.
With a front row seat to the fashion show, it started with some 80s music blaring and model
after model just blowing my mind with how insanely cool and chic these outfits were.
Those teenagers all those years ago were right, thrifting was cool. Thrifting IS cool.
The entire evening felt like a *pinch me* moment. Because while I had been singing from the
rooftops about my love for thrifting, here it was on a stage, loud and proud, and beautifully
displayed.
It just felt so full circle.
Thrifting is so inclusive. It doesn't matter if you're rich or poor, or what size you're wearing.
You are welcome.
A month ago I said I really wanted to get involved with Value Village™. I wanted to work
with them to share their message and have it transcend in a way that was authentic and
cool.
Two weeks later, I was sitting and watching a Value Village™ fashion show, in a fully
thrifted badass outfit, and promoting something we can ALL get behind.
It was a really proud moment. I'm so glad I captured so much of it to share with you.
This post is sponsored by Value Village™. TVI, Inc. d/b/a Value Village™ is a for-profit, global
thrift retailer offering great quality, gently used clothing, accessories and household goods.
Visit valuevillage.com to learn more.