Review
For All That Jingles & Mingles At Value Village
December 16, 2019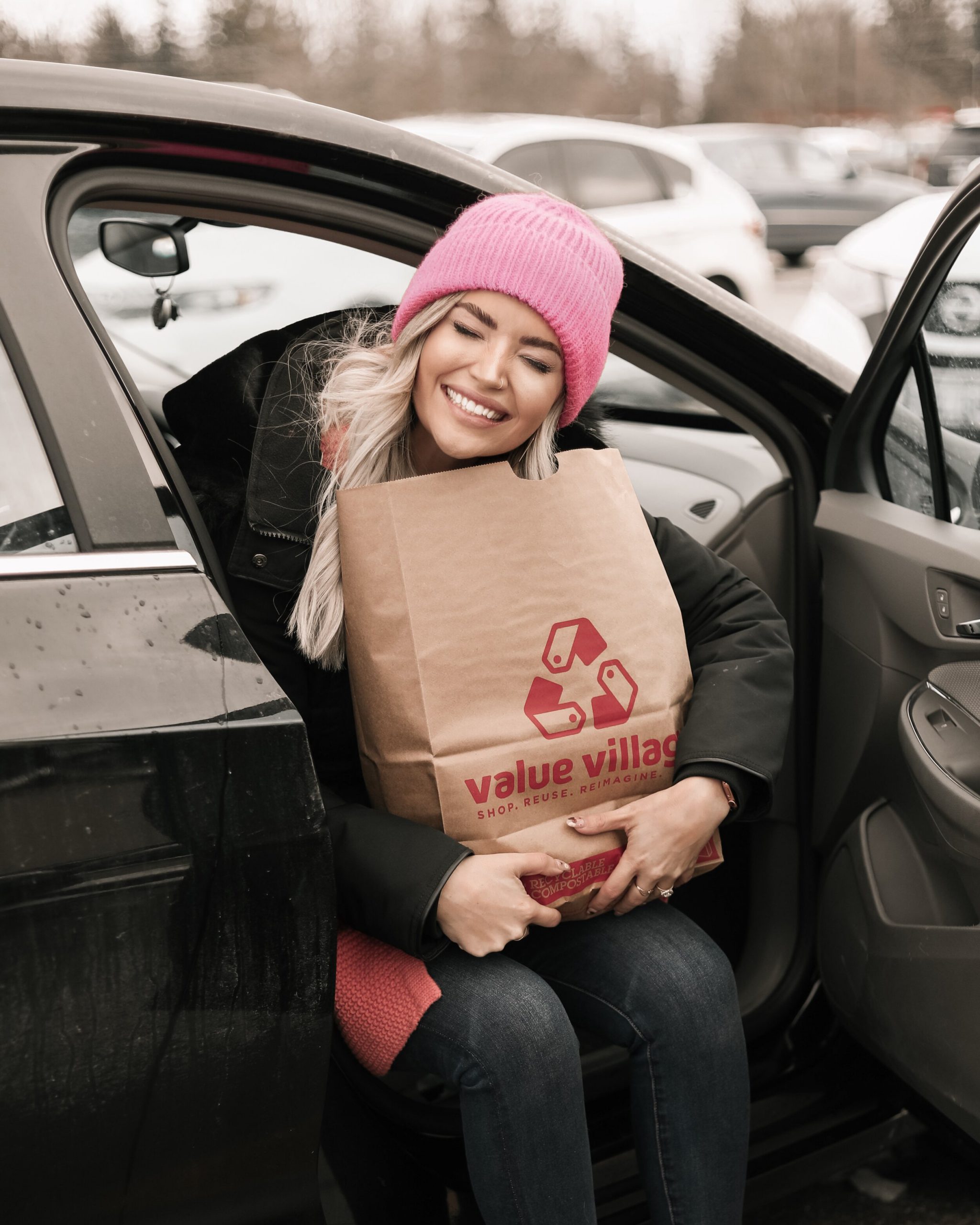 We're in the home stretch. The holidays are around the corner and we are ready to go.
Until that last-minute invite comes.
Or that event on your calendar that you just kind of put on the back-burner.
"Wear something glittery!"
"It's an ugly Christmas sweater party"
"Bring a white elephant exchange gift"
We've alllll been there, and my solution for years, as a one-place-for-all is truly Value Village.
From sequin gowns to special occasion shoes, ugly Christmas sweaters, and cute holiday pajamas, vintage ornaments, and hilarious gift exchange ideas.
Here's why Value Village is such a great place to go for these items.
Special Occasion Items Are Rarely Worn Twice
Seriously, we love a good statement piece, but then… the statement was made… it's time for someone else to make it. Maybe that person is you! Renewed, reused!
When you head into Value Village, you'll notice they've already done a lot of work FOR you. Meaning, you can just head to a single rack to find all those Ugly Christmas Sweaters, no digging required!
You'll be amazed at how much amazing decor and gift-exchange items you'll find. Since many homes love to change up their holiday style year after year, you can often find those items and reuse them in your home! Wreaths, Cloth Napkins, Decorative items, Trees, Ornaments… we even got a train that runs around the tree once for $19!!
I really could go on and on, but the fact is… we're all running out of time. So I'm going to save my breath and your reading eyes and just remind you to try thrifting this holiday season. It may just surprise you… and your wallet.
OH, and one last thing.
If you're really struggling for a gift idea this year, try a Value Village gift card. The gift of thrifting is for so much more than just new things, it's a gift for the environment too!!
This post is in paid sponsorship with Value Village