Review
Happy PINK Friday
November 29, 2019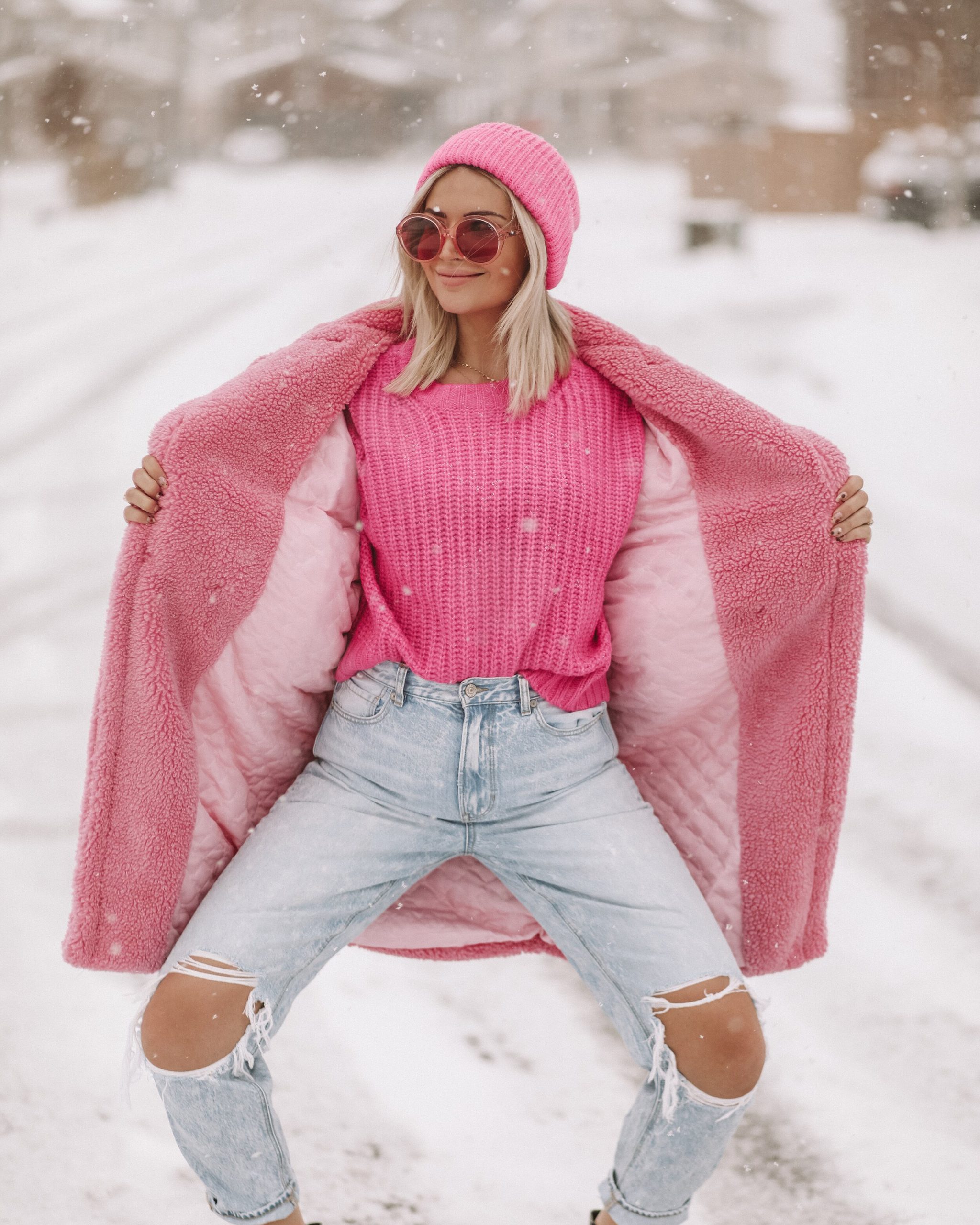 Black is SO me like 3 weeks ago.
We've CHANGED since then. EVOLVED, really.
It started with a pink hat.
And we just couldn't stop.
We simply cannot BE stopped.
So I figured I would make up a dream list of PINK things we can shop this the-day-formerly-known-as-Black-Friday.
1. The Hat
It's iconic. It's neon. We're building an army.
2. Barbie Pink Skirt
It's like $20.
3. The Softest Light Sweater
It's also like $20. Make sure you don't wear it the same day as your friends. Or do. Who am I to tell you how to live?
4. The SMEG I Wish I Had
I have the ivory one. I use it every day. It's amazing. BUT IT IS NOT PINK. Live this dream for me, friends.
5. The Fuzzy Slippers
These I've ordered and they're on their way.
Also, on sale! BOOYAH
6. Pink One Piece Kini
I also ordered this.
Love that Aerie has Long and Short options. So I went with Medium LONG.
7. Oversized Pink Sweatshirt
Size up to drown in it. Size normal for oversized. Size down for fitted.
8. THE Leggings (and they come in pink now)
OH MY GOSH. I ordered these too. They have pockets, couldn't not. I'm not a MONSTER.
9. Pink Sweater Dress
She's on sale! And she comes in different lengths.
10. Make-Up Eraser
These work way better than you'd expect. Great for sensitive skin, and the environment!
11. Beauty Fridge
It's miniature, it's pink, it's somehow beneficial to your skincare products. I haven't gotten that far.
12. Come On Barbie Let's Go Party HEELS
Don't forget to use the code on the site for 30% off.
13. Sparkle Pink Dress
I think I need this for my birthday (she says about 10 times, with 10 different dresses already in her closet).
14. HUDA Neon Pink Palate
Apparently my daughter has this, says it's the best. Highly pigmented. 5 stars.
15. The Fuzzy Pink Sweater
I love her.