Style
#Hallowinning at Value Village: 3 Ways!
October 29, 2019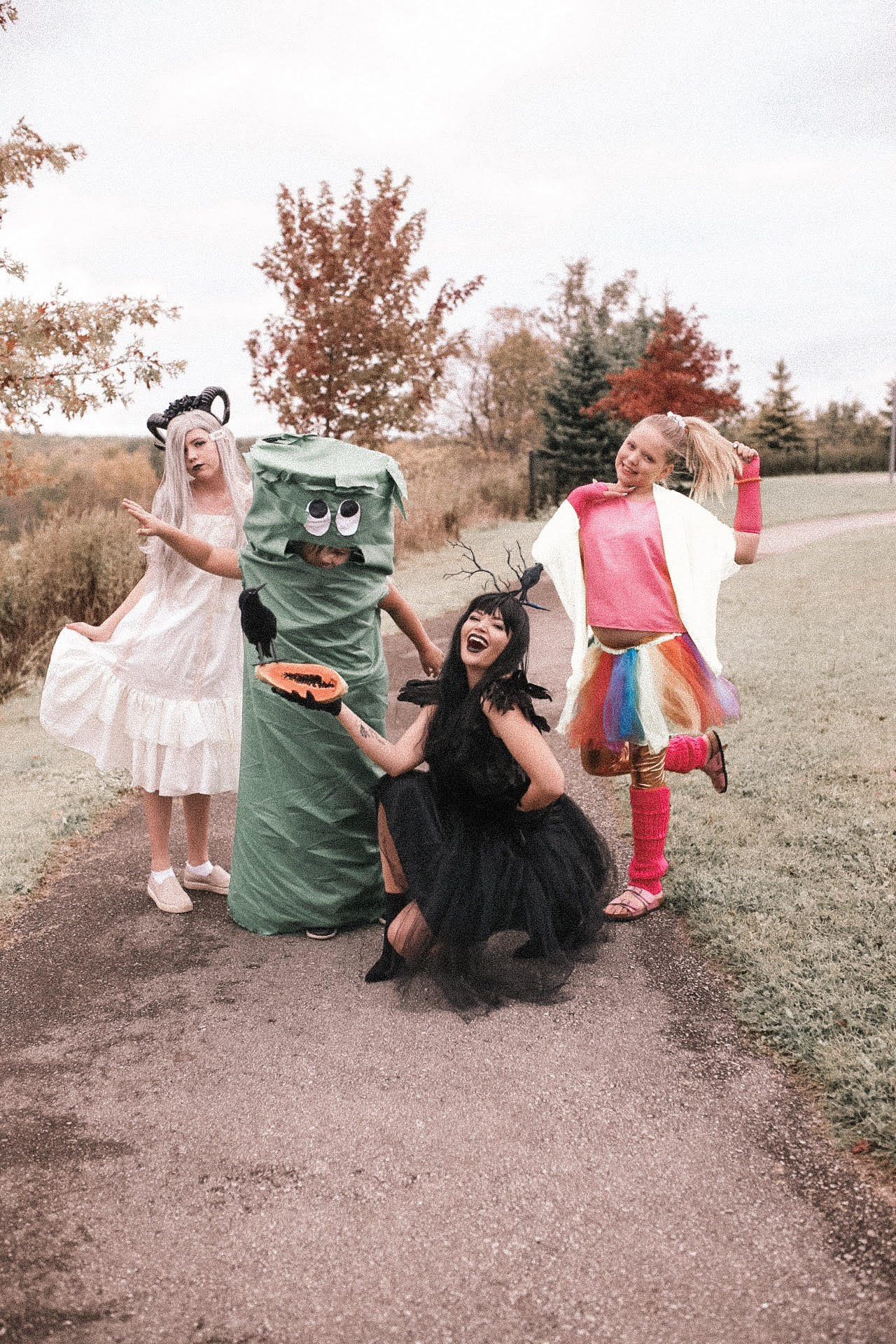 I feel like Halloween is just getting better and better with the internet flowing with ideas and creativity in every corner.
So much so, I've actually stopped just wearing the same pumpkin costume I did for a decade and allowed myself to get creative.
As the kids grow older, so do they!
Each year I love watching them put together their new alter ego, their creative expression, or whatever it is they just want to be.
And we do it all with the help of Value Village.
There's 3 ways to go about Halloween at Value Village, because this is the time of year it's not *just* thrifting, but of course, it's that too. Halloween at Value Village means there's a complete transformation of the store, ready for you to come in and explore.
Let's break down the three ways YOU can score big for Halloween at Value Village.
1. NEW COSTUMES
With aisles and aisles of options and accessories, it truly is a one-stop-shop, with some expansive sizing available as well!
2. USED COSTUMES
Besides me for 10 years in the same pumpkin costume, typically after someone has worn it once, it's able to be recycled for someone else to wear. There are SO many incredible selections at an affordable price, for something that's most likely been worn once.
3. Do-It-Yourself Costumes
DIY costumes are easy at Value Village because whatever you want to be, you can probably create it from all the thrifted items available in the shop. From blazers, sweaters, hats, wedding dresses, shoes, accessories and more, there's a lot you can do in an affordable and creative way.
This year we are celebrating our individual styles and imaginations, with costumes that DON'T match each other, and instead just match what we feel like, for fun, on Halloween.
Honestly, we're #Hallowinning this one.
This post is sponsored by Value Village, all opinions and reviews remain my own, as always!