Motherhood
Medela Freestyle Flex vs Pump In Style MaxFlow Breastpumps: Which One Is Right For You?
February 22, 2021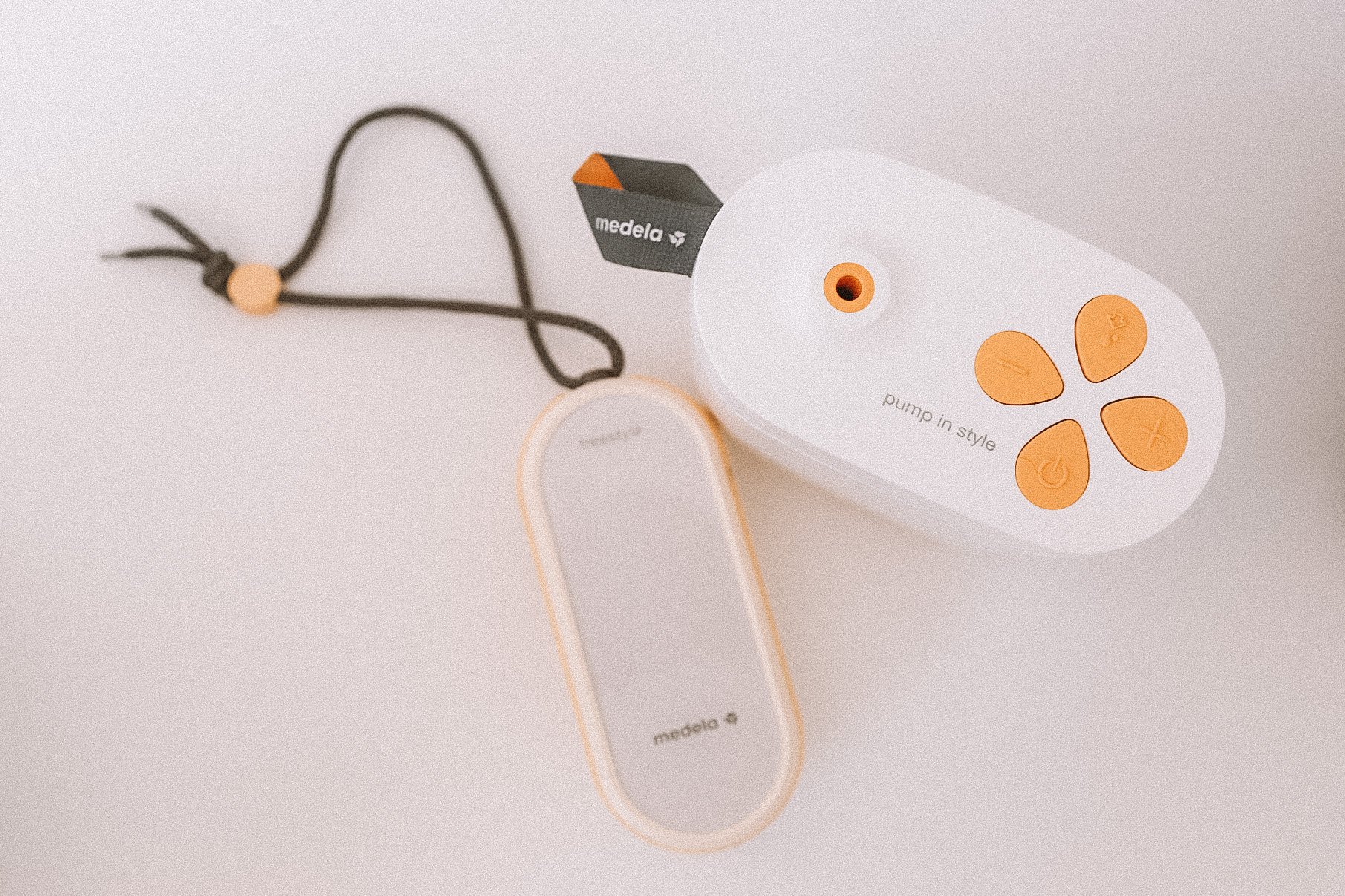 With my last 3 kids, I never explored pumping. I had one manual pump that I used when I was at a wedding or away from my babies and needed to pump off a built-up milk supply for my own comfort. Problem was, I often ended up with a blocked duct or infection (known as mastitis) enough times that I stopped using a pump entirely. I figured it was just not for me.
A decade later, and much more options available, more affordable ones too, and an entirely different lifestyle and family structure, I knew that I wanted to pump and have it be a big part of my parenting journey this time around.
I chose to pump for a few different reasons.
Body autonomy, with the choice to feed by breast or bottle with breastmilk (especially for those times I feel a little "touched out")
For work/life balance
For shared bonding experiences through feeding by having her Dad or siblings participate in feeding her as well
To help increase milk supply
To pump off excess milk when feed schedules change!
I researched a few options when it came to breastpumps. I chatted with friends who had recently had babies as well. Everyone told me: "Just get a Medela".
So, that was easy. But what one?
So today, in partnership with Medela, I'm exploring two of their pumps, along with some other pumping/baby/mama/feeding accessories that make this entire journey just a little bit easier.
Pump In Style® MaxFlow™
I'll start with this one because it's the more affordable, simpler version of the two. This pump is an amazing option if you are planning to use it casually/occasionally and plan to do so while sitting in one place. Reason being: it does require being plugged in! This may be a great option for those who don't need or want that mobility while pumping. However, if you *do* use this pump daily, multiple times a day, it's ready to take on that job!
This pump comes with the following:
1 x Pump In Style® with MaxFlow™ Breast Pump
4 x 5 oz/150 ml bottles with lids
2 x Bottle stands
2 x 21 mm PersonalFit Flex™ breast shields
2 x 24 mm PersonalFit Flex™ breast shields
2 x Breast shield connectors with membranes
1 x Complete tubing
1 x Cooler bag
1 x Cooling element
1 x Microfibre bag
1 x Battery pack (8 AAs not included)
1 x Power adaptor
With an incredibly simple design, this one is extremely user-friendly, all the while being next to hospital-grade in performance!
What I love: It's affordable, gets the job done, and is proven to increase milk supply!
What I don't: Lack of mobility while using
Where to buy: Well.ca
Freestyle Flex™
Admittedly, this is my personal favorite. I absolutely love being able to move about while pumping, which just optimizes my time even more. It just fits my lifestyle really well, and on top of that I love the technology features like being able to track pumping progress via the MyMedelaApp. The battery is long lasting, and rechargeable via USB. The electronic pump is easy to pop in your pocket and move about as well, making it just a new part of a daily routine.
What's included:
1 x Freestyle Flex™ double electric breast pump
2 x Medela PersonalFit Flex™ breast shield size 21 mm
2 x Medela PersonalFit Flex™ breast shield size 24 mm
2 x Medela PersonalFit Flex™ connector
1 x tubing
4 x 150 ml breast milk bottle
4 x lid
2 x bottle stand
1 x power adaptor with USB cable
1 x carry bag
1 x cooler with cooler element
What I love: Convenience, technology, cordless use
What I don't: More expensive option of the two.
Where to buy: Well.ca
Other "Must Have" Accessories I Love:
Medela Easy Expression Bustier:
I use this almost every time I pump to be really hands-free. It's really easy to set up and wear, and comfortable!
Comfy Cami Bra for Maternity & Breastfeeding
I've had such a frustrating journey trying to find really good things to wear while nursing and this one is one of my favourites! It's comfortable, stretchy, and supportive, and has a built-in nursing bra.
Medela Nursing Sleep Bra
Wearing a bra to sleep is new… but wearing one that feels like you're not wearing a bra at all, is key for a good night's sleep (well, as much as one gets with a newborn).
Medela Original Pacifier
You never knew babies could be so picky about something as simple as a pacifier, but oh my, can they ever! Our daughter spits out most that we've tried, so I was greatly relieved when she took the Medela pacifier with ease! It's lightweight and orthodontic and has these things on the skin-facing side called SensoPearls™ that she seems to love.
Finally, whatever you end up choosing from pumps to accessories, nursing wear and more I truly hope you feel informed and supported in your own choices, no matter what they may be!
*This blog post is sponsored and approved by Medela Canada,
all opinions, as always, remain my own!*