Life
A Day In Daytona Beach
November 22, 2018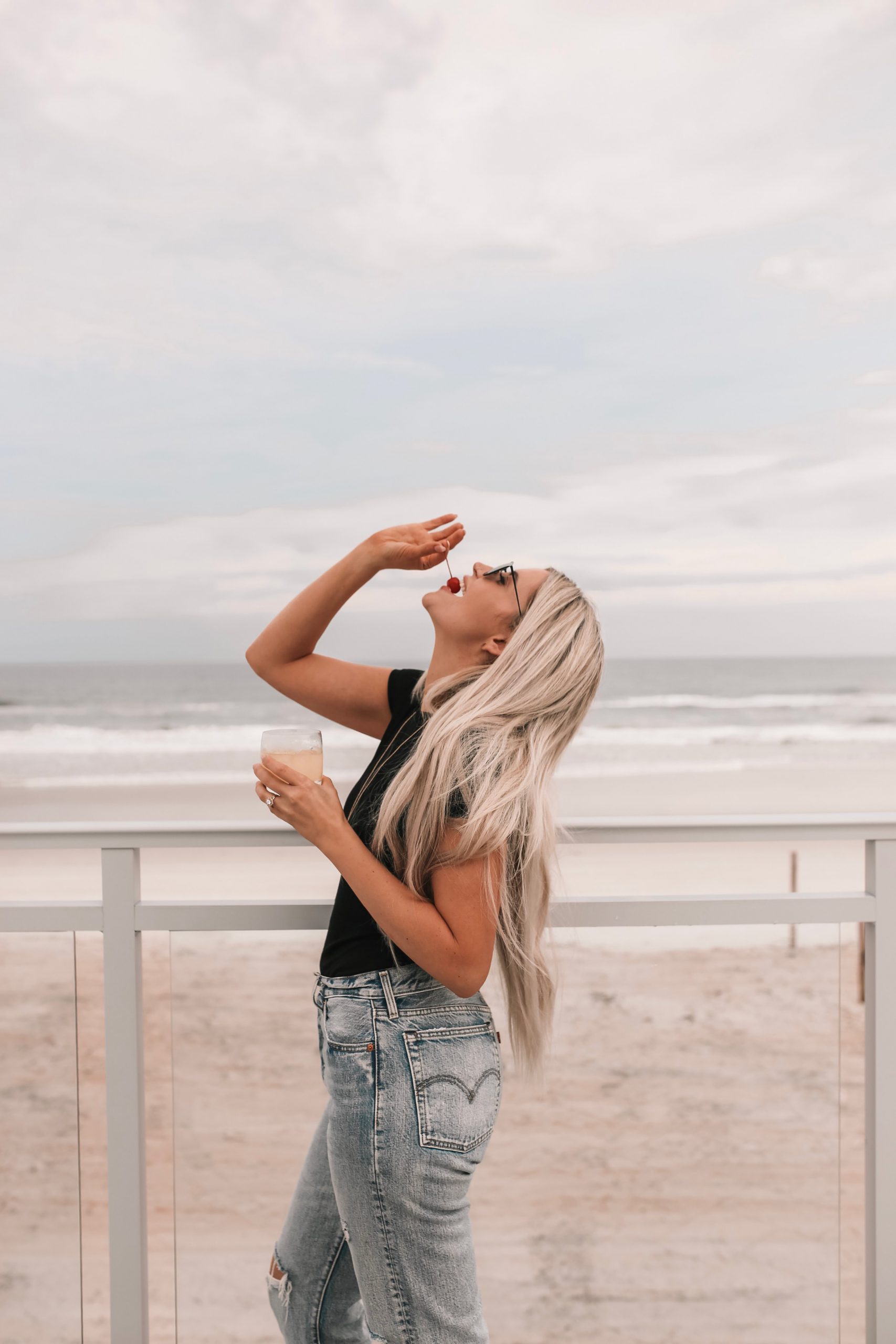 When I was given the opportunity to take a day out of my life, escape the cold and snow for a day and fly down to Daytona Beach, the answer was obvious…UM, YES PLEASE.
Obviously this trip was an appetizer. Something to experience for a moment to show you first hand exactly why you'd want to come back.
It also was a rather big deal, because it was an announcement of something pretty special for both Sunwing and Daytona Beach. A new partnership, in which Sunwing would now offer direct flights from Toronto to Daytona Beach. Just over 2 hours of flight time, and you're in the south. Dolphins jumping from the water, palm trees lining the streets, and landing just beside the iconic Daytona Speedway.
Not to mention, the most famous beach.
Daytona felt like nostalgia. It's patterned with Art Deco styles and 90's throwbacks that reminded me of my childhood and my love of Florida. They get you on a heart level, while still providing all the "new" and exciting things too, because Daytona Beach is also fast developing.
Keep in mind, I had one day.
One day to soak it in, one day to take a snapshot of this city and report back on what I thought.
Part of me just wants to screenshot my texts to Shane in which I just repeatedly said "we need to come back here", and "oh you'd love this" and "I JUST SAW A DOLPHIN!".
But there's one thing all the decor and stops and sights came second to, and that's the people.
The staff and residents of Daytona Beach have a deep appreciation for those who visit. You're not treated like tourists, you're treated like honored guests. Something about that made me just want to support these people, take in what they knew about their beloved city, and appreciate all that it had to offer.
So, I guess i'm just kind of rooting for Daytona Beach.
Our first stop was to the beach itself. But, in a rather spectacular way… at the Hard Rock Cafe & Hotel.
Greeted by staff with cheers and a warm welcome, the hotel that was built just this year had everything you love about the Hard Rock brand, and then planted on a beautiful, clean and brilliant white sanded beach. It was hard to leave that view.
However, we had one day and an agenda. So off we went after lunch for a boat tour to learn a bit about the history of Daytona Beach, some of the celebrity stories, and of course – that wildlife.
Daytona Beach loves it's wildlife, and they protect it fiercely. On our boat tour, they even stopped to pick up a floating can on the water.
They shared about the different wildlife from manatees, dolphins and wild birds. Two of those 3 things, we saw first hand as families of dolphins swam by, jumping out of the water and repeatedly showing us their sweet faces.
Back on the dock, we got ready for our next adventure. The Ponce Inlet lighthouse and museum.
We climbed up those steps all the way to the top to experience Daytona Beach from a birds eye view.
Wow.
We learned how it was a tradition of many families to visit and climb that lighthouse. While we were there, we witnessed many doing it. Kids were clearly loving the rich history of Daytona Beach.
After the lighthouse, we headed into the city area not far from the Speedway and enjoyed a rooftop dinner.
On the way, we couldn't help but stop and enjoy the sunset over the water.
As a mom, I appreciated how much the city had to offer for kids. There was splash fountains, huge boardgames painted on the sidewalks, and children of all ages playing around outside the shops and restaurants.
My heart panged to have my kids there with me, knowing how much they'd love this.
Finally our trip was at it's end. The Daytona Beach International Airport is small and easy to navigate. Oh, how I loved that. It took just minutes to get to our gate and be ready for our flight. Sunwing was of course, very accommodating with comfortable travel and caring flight staff.
I landed back in the snow and cold, by my heart lingering in Daytona Beach.
In January the official partnership of Sunwing (Toronto) and Daytona Beach direct flights begins, and not too coincidentally, we've started taking a look at some long weekend ideas.
I mean, why drive north to a winter cottage when you can fly south in the same amount of time?
Flights start at $279 (taxes included)!!
Vitamin D, please!
For more information on visit click here.
Sunwing offered this travel experience in exchange for an honest review.