Home
My Ultimate Gift Guide/Wish List For YOU
December 1, 2018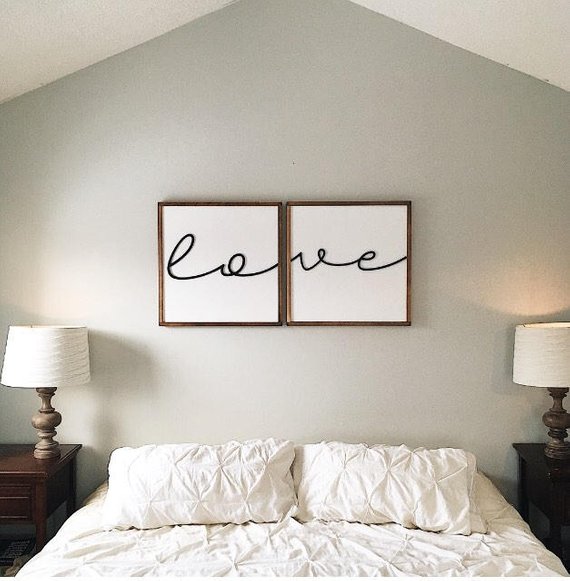 There's a plethora of gift guides floating around, but I'm still finding myself stuck the moment someone asks me what I want.
Assuming that you might be a little like me, I wanted to expand on some of my top finds this year or even years before that. Game changing items, you know? The ones that you probably don't think of, because we get stuck on how we need a new vacuum or we get stuck in making a list of needs instead of a list of wants.
This is a bit of a mix of both. The game-changers, and the ones to just make you smile. The needs, the wants, the splurges and the things in-between.
It's the first time I've made a guide like this, and I hope it helps you now that we're rounding the final corner towards the holidays.
Lets jingle.
1. Spring Meadow & Co.
I was introduced to this brand a couple years ago. It's a local brand that has gotten some larger attention for their work. I have a few pieces now (and uh… more on the way).
There's a lot of customizable items, and a lot of really great seasonal ones too. Thankfully, they have a full Etsy shop with a great ability to browse for a LOT of people on your list. Including, you.
TO SHOP CLICK HERE
2. Saje
If you've been on my Instagram at all in the last few years, you'll know I have a deep love for Saje, and perhaps a mild addiction. I can't walk by the store without going in and walking out with a bag of new diffuser oils.
But, I actually didn't even own a diffuser until last Christmas when Shane got me one. Before that, I was all about the Pocket Farmacy. I still am to this day. I wear out these rollers often when it comes to helping with digestion or an oncoming headache (I've stopped a migraine in it's tracks before with Peppermint Halo!). Now that the Pocket Farmacy comes in a clutch form (limited edition) I can't help but add it to the list.
CLICK TO SHOP HERE

3. Knixwear
No surprises here!! What started with a bra ended me on a long road to, obsession? I dunno guys, there's something about that fabric. Then there's the fact that they are an empowering brand to support. Their ability to not only back social movements but create inclusivity in women's bodies represented in ads and media is truly inspiring.
Of course everyone has their favorites and mine are clear… the bodysuit, the thigh savers, and the padded v-neck. Make sure you check your sizing online before you put this on a list. If you go with the bodysuit, go for whatever you bottom size is (I'm a medium!).
CLICK TO SHOP HERE

4. Scrunchies
The scrunchie is back, and everyone wants one. However, the good ones, the "DESIGNER" scrunchies – well, they're a bit of a luxury item. One thing I've realized over the last year, is they're worth it. I wear them ALL THE TIME. It's how I tie my hair in a braid at night or to sleep. It's how I top knot, it's how I low bun, it's also super cute on the wrist.
There's a few brands I own, but I loop back to Chelsea King, a LOT. I love the thickness of the designs and the quality of the hold.
CLICK TO SHOP HERE
5. Smash & Tess
To work, to sleep, to yoga… I'm in it. I love the Smash + Tess romper and it was introduced to me after years of obsessing over jumpsuits and rompers, my followers started commenting "but have you tried a Smash + Tess?".
Eventually I was able to say YES to my first one. A black Sunday Romper. I also have the romperalls and my eyes are currently landing on the Friday Romper. However, as a starting point – I still say the Sunday is the most versatile from day to night with ease.
CLICK TO SHOP HERE
6. The Ultimate Reminder Doormat
I don't own this, but I want it. I need it. My family needs it. My marriage needs it.
Enough said.
CLICK TO SHOP HERE
7. Heated Blanket For The Car
At this point I'm just online shopping for myself, but I can't help but think and dream on how amazing this would be for the days I'm commuting to Toronto or even the corner store. I need this in my life.
I need it now.
CLICK TO SHOP HERE
8. Smeg Kettle
CONFESSION: I bought myself this "from Shane" on a black friday sale but let me tell you, it's glorious.
If it has to be out on the counter, it better be pretty. We needed a new one, and while this was a splurge, it was a good one to make me happy for decades.
CLICK TO SHOP HERE
9. Stella & Dot Engravables
I'm asked all the time about this one necklace I tend to wear everyday. You may have noticed – it has a long faceted ball chain and a heart pendant, it's engaved with MJB, the kids initials.
However, that particular pendant has been discontinued from the S&D line. There is some other options though, and as a necklace I sport non-stop I can't help but include on this list. The charms and necklaces come separate and I get the faceted ball chain in the longest length and would recommend it with the circle charm for a similar look!
CLICK TO SHOP HERE
10. A Photoshoot
Listen, I know they're not cheap, or easy, or all that fun to do when you're the mom in charge. But it might be the best gift you get.
Photoshoots are one of the best gifts you can give or get because it's often something we forget to invest in. Memories. Moments. Documentation. The quality frame-it-on-every-wall kind. There's also a few key ways to get a bang for your buck. You can simply accomplish a family shoot, head shot, and couples shoot all in one. Also, pack a change of clothes if you can manage a quick change, you have all new content.
11. Spanx Faux Leather Leggings
Every year I invest in a pair of leggings. I research, I take my decision seriously. This year I veered away from my classic Lululemon choice, and instead went for this Insta-worthy leggings that I didn't stop hearing about every fall, year after year.
I can tell you first-hand that these legs were worth the wait and the money. They're double lined, They have great hold, they shimmer and look leathery but they don't show all the lumps and bumps we'd rather rock on our own time. For size help – I'm a size 28/6 and wear medium. If you're on the edge, size up!
CLICK TO SHOP HERE
12. Wunder Under High Rise
Double leggings. SUE ME. They will change your days. I bought these Lululemons as one of my yearly legging purchases as mentioned above. However, the difference with these is that they still look brand new, and I definitely wear them on repeat.
There's a few different fabrics at Lulu and this is the one that works for me. It is thick and smooth and doesn't pill or attract pet hair or lint, making it the ideal workout to work and home again legging! It's called LUXTREME and it's the besttttt.
CLICK TO SHOP HERE
13. Camera/Laptop Bag
I got this bag a couple years ago to carry everything from my wallet to my camera to my coffee, snacks and laptop.
It's served me well over the years and I still continue to use it all the time. It's a bigger bag, so I will swap it for my normal handbag when I don't need all the stuff.
CLICK TO SHOP HERE
14. Casetify Phone Case
They're the heavy duty but still cute variety and tbh I've had a few in my cart for a while. It's not easy spending money on these little accessories but alas, this is something that's with us everyday. Have fun with it.
I love how Casetify has these statement pieces like this minimalist female body one. Also, they have boob ones. I am here for it.
CLICK TO SHOP HERE
15. Friends Frame
I don't care if you have a peephole or not, somehow this subtle little throw to Monica's apartment is something we can ALL get behind.
Collage wall, anyone?
CLICK TO SHOP HERE
16. Waterproof Kobo E-Reader
I got one of these before our vacation in January last year and was shocked at how much I loved it. I could bring it poolside and in the tub and go page after page without worry.
It's lightly backlit when you need it, and soft like paper on as you "turn" the pages. It's priced well seeing as you save when you buy e-books as opposed to printed varieties and it's easy to download something new when you need it.
CLICK TO SHOP HERE
I might add to this list as the days go on.
Let's be real, it's my first one and I haven't even figured out how to do those fancy blogger collage type. KUDOS TO THOSE WHO DO. You are the MVP's of the blogger world.
I hope you guys enjoyed this little gift guide and amped up your lists for yourself or your loved ones with stuff that's truly game-changing to your everyday.
LIVE YOUR BEST LIFE.