Disney
Worth It / Not Worth It DISNEY WORLD Edition (with the receipts!)
September 2, 2022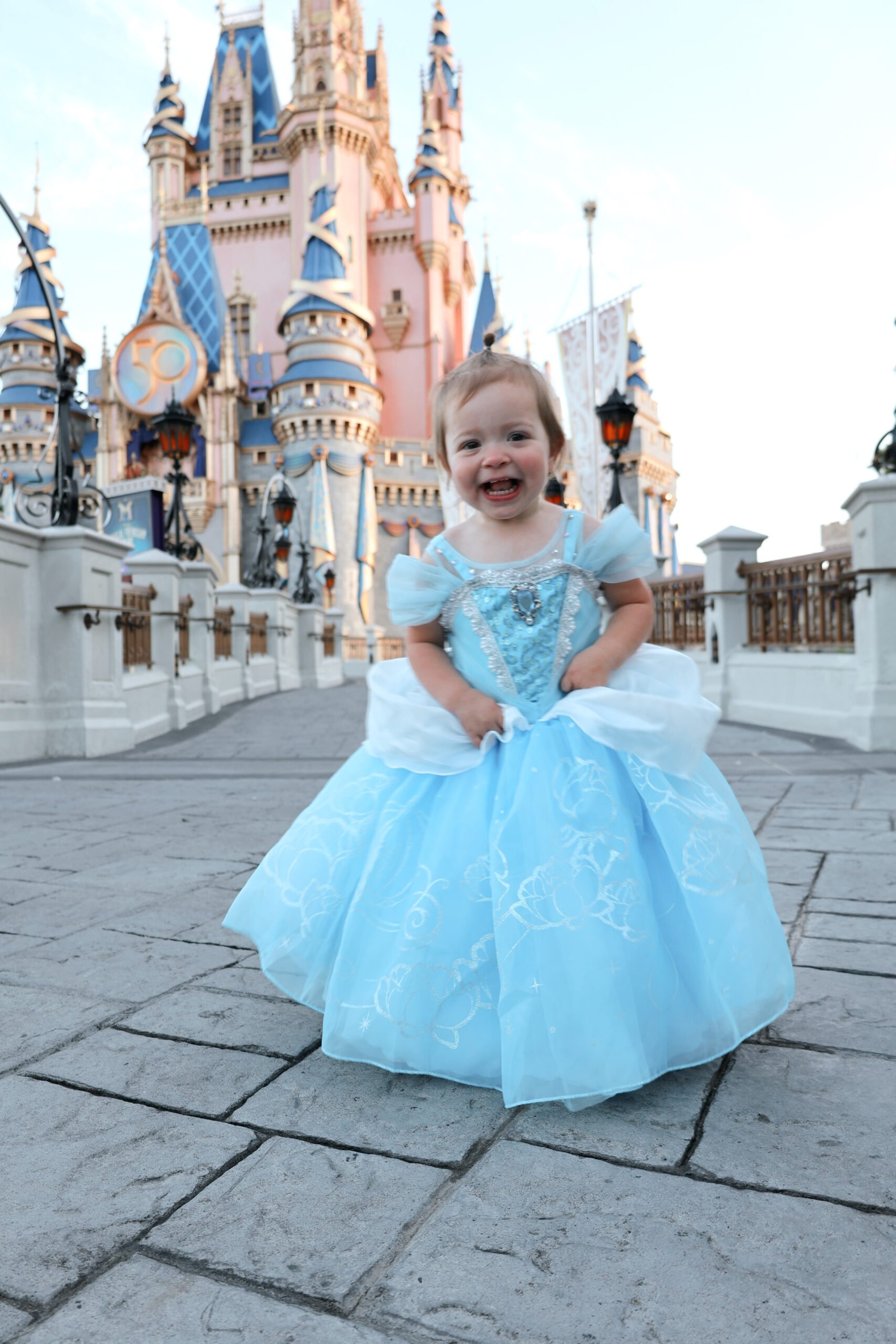 In early 2020, we booked a trip to Disney World. It was a gift for my kids and something I'd always wanted to do: Go to Disney, stay on resort, and DO IT ALL.
Now, I've done Disney way more budget-friendly in the past. Driving down, staying at friends' houses on sofas or at cheap hotels, and only doing the park for one day, bringing all our own food. Honestly? A fun adventure, but not much of a vacation. I mean, when you're cooking mac and cheese on a hot plate on a hotel bathroom counter… it hits a bit different. But it's also how we made do at the time, it was workable!
But we opted to save and go bigger this time. So we booked the trip, got delayed for two years, had a baby, invited my parents, and decided to GO for it (within the reason and the budget that we had).
I wanted to be completely honest about the experience on the things we paid for and what we felt was worth it, and what wasn't!
Let's begin!
Worth It / Not Worth It: Booking It Yourself
Verdict: NOT Worth It
Did we manage? Yes. But since booking, I spent probably 50 hours just on research, reservations, flights, etc. At one point we ran into a huge issue with our flights and a follower who is a travel agent stepped in and was able to fix the whole thing within an hour (something that for days I was unable to fix). I would highly recommend finding a travel agent that knows Disney, and the resort options AND is open to assisting you with your additional reservations like dining or events.
Cost: Google told me $50-500 or a percentage of the overall trip cost for an agent. EDIT! A few agents reached out to me to say travel agents are paid by airlines and Disney, NOT the consumer, so it should be FREE for guests!
Worth It / Not Worth It: Staying On Resort
Verdict: Worth It!
If I reflect on one thing that I've never enjoyed about Disney travel, it's getting in and out of the parks. By staying on resort we were able to walk, gondola, boat, or bus at any point to any park, and even Disney Springs (formerly known as Downtown Disney). We opted for Beach Club for the fact that it had amazing pools, dining, and a 3-minute walk to Epcot. With a Park Hopper pass (more on this later) this meant we could walk over any time after 2 pm for dining or shows and rides. It took between 3 minutes to 30 minutes between resort to parks!
We booked our rooms and park tickets combined and I'll break down the totals below.
Room 1: 2 adults, 3 tweens/teens, 1 baby
2 Queen beds, 1 pull-out bed, 1 crib
Beach Club Resort Waterview room
Included 7 nights and 5x 7-Day Park tickets including Park Hopper
Cost: $8517.89 USD (converted to $11,226.10 CAD)
Room 2: 2 Adults
King Bed
Beach Club Resort Waterview room
Included 7 nights and 2x 7-Day Park tickets including Park Hopper
Cost: $6528.44 USD (converted to $8604.12)
Experience: 8 people, 2 rooms, one week stay and park tickets
Total Cost: $19,830.22 CAD
Price Per Person: $2478.78 CAD (kids under 3 are technically free, but let me have this)
What would I change? I probably would opt to save money and not do the Waterview rooms, because we honestly never really spent much time on the balcony! We used the room for sleep, changing, and showers!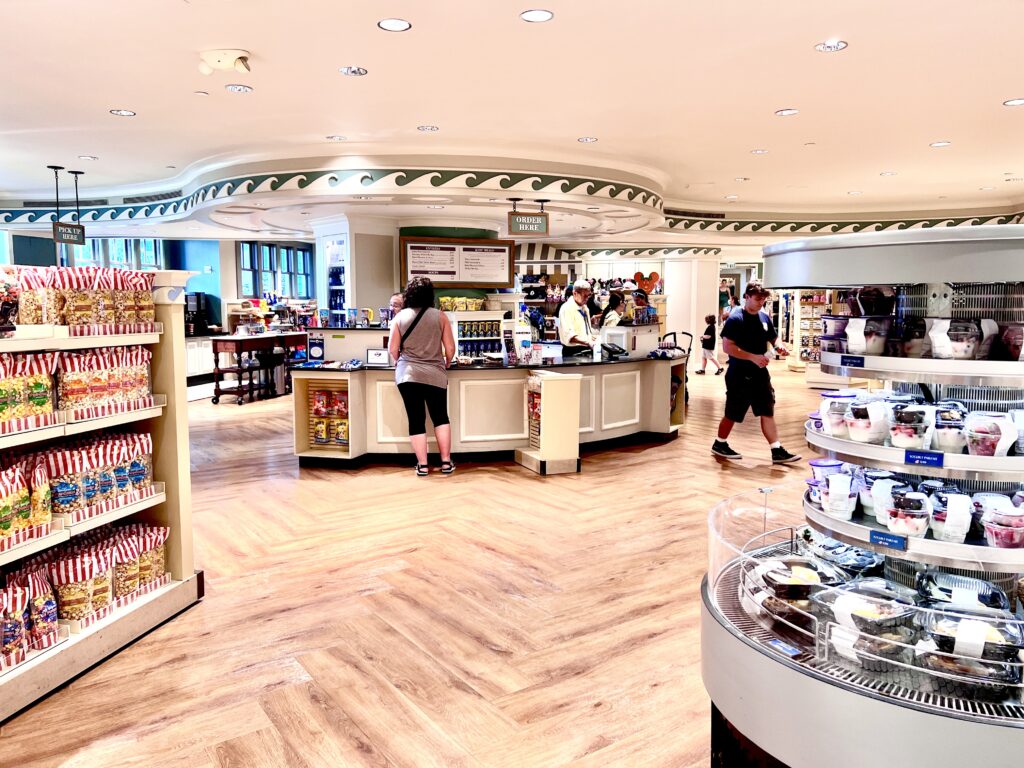 Worth It / Not Worth It: Park Hopper
Verdict: Worth it!
Park hopper allows you to start your day at one park, and hop to another after 2 pm. Given that in a large group your party may have different ideas of fun, OR that if you're staying at a resort close to a park, the option to walk and enjoy different places throughout the day really gets you so much further in your trip. Now at Disney, you have to pre-book your park days, here's how we booked ours:
Saturday: Magic Kingdom *didn't park hop*
Sunday: Hollywood Studios *park hopped to Epcot*
Monday: Magic Kingdom *park hopped to Animal Kingdom & Epcot*
Tuesday: Epcot *park hopped to Hollywood Studios*
Wednesday: Animal Kingdom *didn't park hop*
Thursday: Magic Kingdom *park hopped to Epcot for fireworks*
Friday: Magic Kingdom *park hopped to Hollywood Studios & Epcot*
My only regret with this plan is I wish I had chosen one more day at Epcot, just so we could ride Guardians of The Galaxy again. Since that ride has a virtual queue that opens at 7 am and again at 1 pm, you are unable to book it without having checked into the park. Park hopper opens at 2 pm, so by the time you get to the park – it's already booked.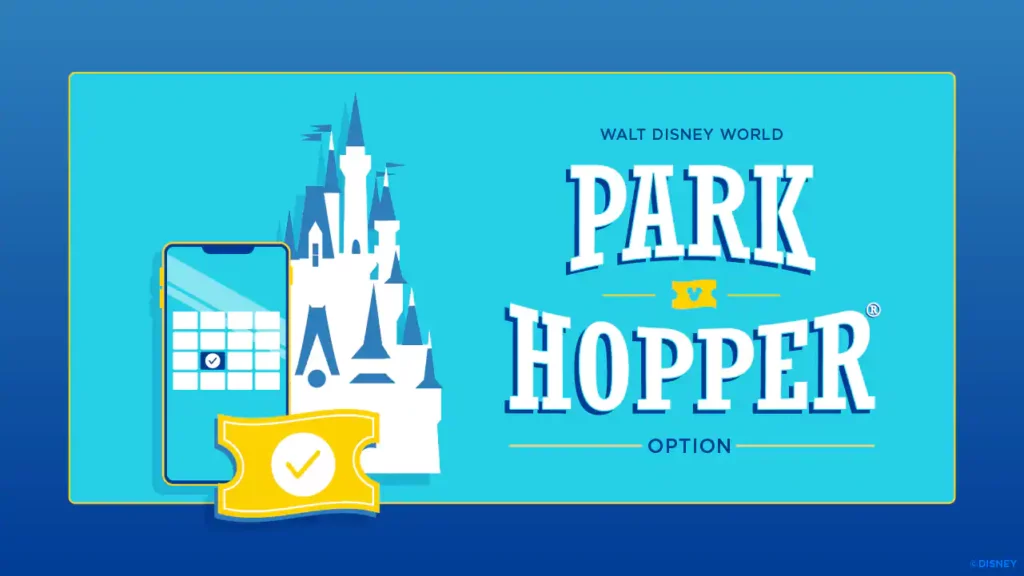 Worth It/Not Worth It: Lightning Lane
Verdict: Worth It, if you plan to use it well.
Lightning Lane is available for purchase as an add-on with Genie Plus at 7am each morning and allows you to pre-select rides based on time slots available. You can hold one lightning lane pass at a time, but if you play it right, you're walking onto rides all day! Our trick was to grab our most important one first thing in the morning, then after it was used, immediately book the next one in the closest time slot (for example: if we booked our first LL for 10 am to meet Mickey & Minnie, upon arrival to that experience, we would immediately book another ride/experience using LL for [10:30]-11:30 am so we could go from one experience to the next). We used it for 3 of our days. We used it to meet Mickey & Minnie, skip the lines on some popular rides and bypass wait times on several others. Our longest wait for a ride was 30 minutes total. With a baby in tow, that can feel like a million years, but Disney does lines right. They're often fanned, and interactive (or at least entertaining and always moving). In that Orlando sun, you really need that break. I also want to note (but not promise) that the wait time posted vs actual wait time is usually less, sometimes by a lot! It's a nice surprise and delight when it happens.
I will add that one of the days we bought it, the lines just happened to be short that day (it was the Friday at Magic Kingdom) and we could have gone without the Lightning Lane, but that's impossible to predict, so I still stand by having it.
Cost: Between $7-15each person per day.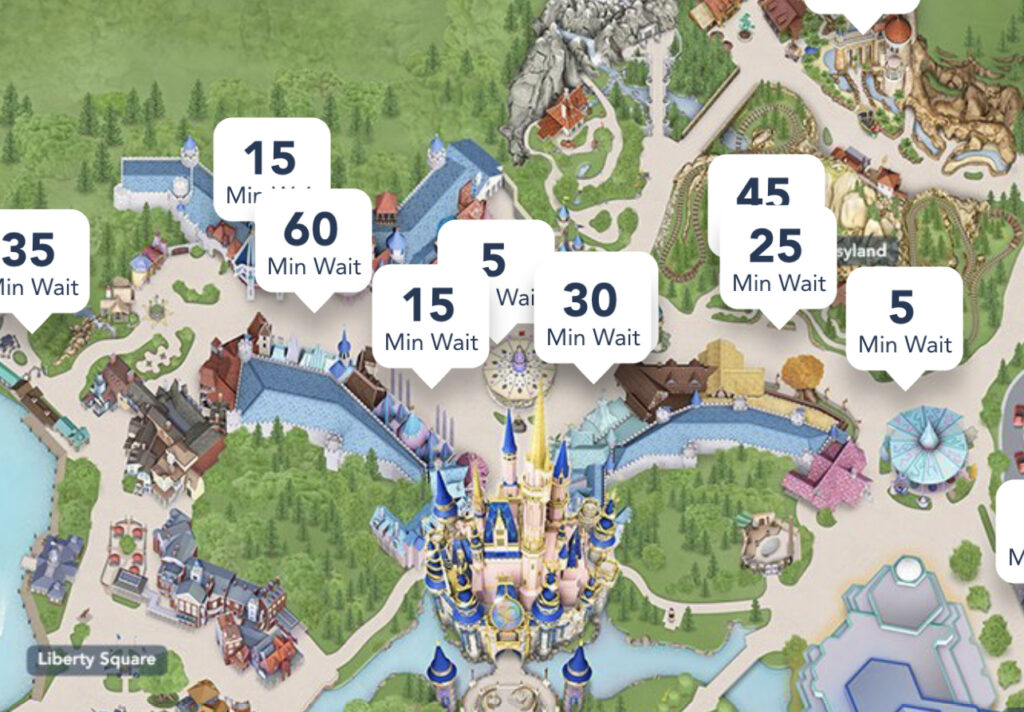 Worth It/Not Worth It: Magic Bands & Magic Band+
Verdict: Magic Bands, Worth it! Magic Band+, NOT Worth It
Magic Bands connect your entire Disney experience in a wristband. You can enter the park, pay for meals, and get into your room – all at the tap of a wrist!
When you're staying on resort, you can opt to select a Magic Band before your stay at a discounted price and they're available for you at check-in! They are also connected for payment only to who you want, and with a pin # for security.
Magic Band: Long-living battery, can be used again and again, basic but with tons of design options
Magic Band+: Interactive with shows and statues, but needs to be charged.
Why is my verdict split? While the Magic Band+ is cool, it's not necessary and not all that different. I didn't like that it needed charging and loved the original Magic Band best! If you want to see or experience the Magic Band+ without the added cost for your entire party, consider buying just one for everyone to see it make the statues sing/speak and light up.
Cost: Between $10-$50 (save $ if you're staying on resort and order ahead)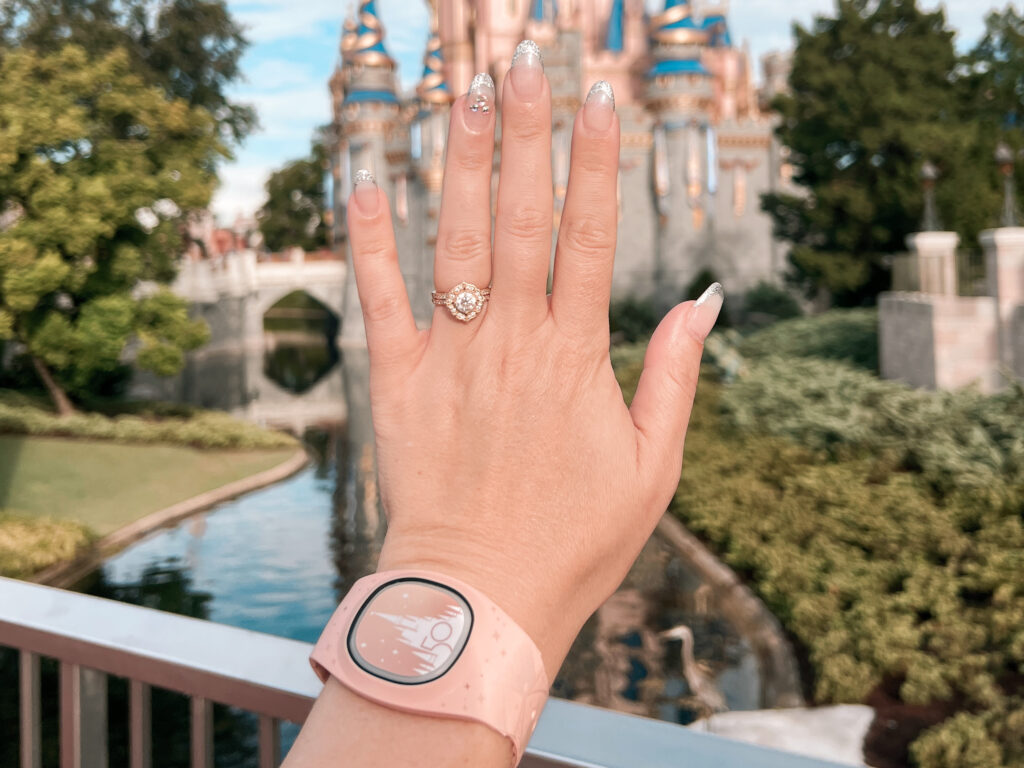 Worth It/Not Worth It: Resort Refill Mugs
Verdict: SO Worth It!
When staying at a Disney resort you have the option to buy a refillable mug/handle cup. These can be used in resorts only, not including resort restaurants. Drinks include teas, coffees, and fountain sodas. Given that drinks are $3-5 each, you could easily have them pay themselves off within the first day. Downfall: They can only be used in resort refill stations, not in parks or restaurants. So prepare to pack or grab water/drinks in the parks.
Cost: $19.99 each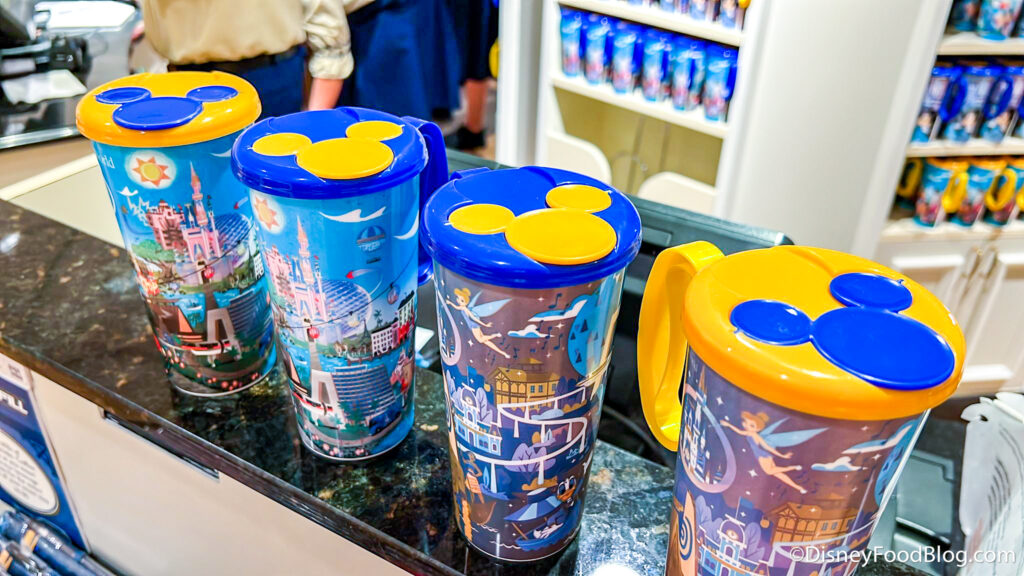 Worth It/Not Worth It: Character Dining
Verdict: Worth It, With Notes
Ok, so I feel two ways about this. Because we booked two character dinners and they were entirely different experiences. The first was a character dinner at Tusker House Restaurant, inside Animal Kingdom. This dinner was family-style dining, with unlimited refills with a fixed menu. We had 4 courses: Salad, appetizer, selection of entrees & sides + dessert. Daisy, Donald, Goofy, and Mickey all visited our table throughout the dining experience which lasted about 1.5 hours total. It was incredible. We all had so much fun and enjoyed everything so much! We also did Cinderella's Royal Table. This character dining experience is fine dining hosted INSIDE the Magic Kingdom Cinderella's castle, and Cinderella greets you upon arrival. The food and service were amazing, but would I do it again? Probably not. It was so cool to do, so cool to see, but if I'm investing again – we're going for the more interactive experience because there's nothing like it. At Cinderella's castle, we again had appetizers, entrees, desserts and (non-alcoholic) drinks included.
Something to note with character dining is that they're extremely hard to book. Look at all your options and menus and 60 days before your travel you can book your dining reservation, I'd recommend booking what you can asap! They Go FAST!
Catch: "Children" are ages 3-9, not so great if you have tweens/teens…who only like chicken nuggets.
Cost: $55 adults, $36 children for Tusker House Restaurant, $62 adults, $37 children for Cinderella's Royal Table. You must be holding a ticket or park hopper for that park the day of your dining as well.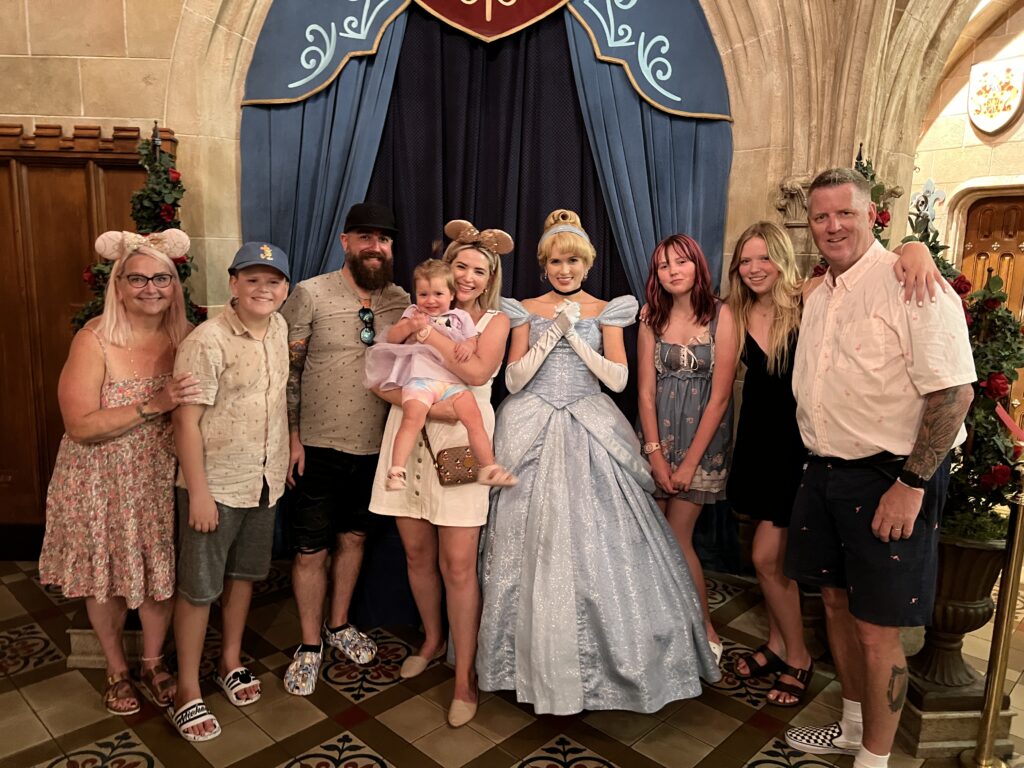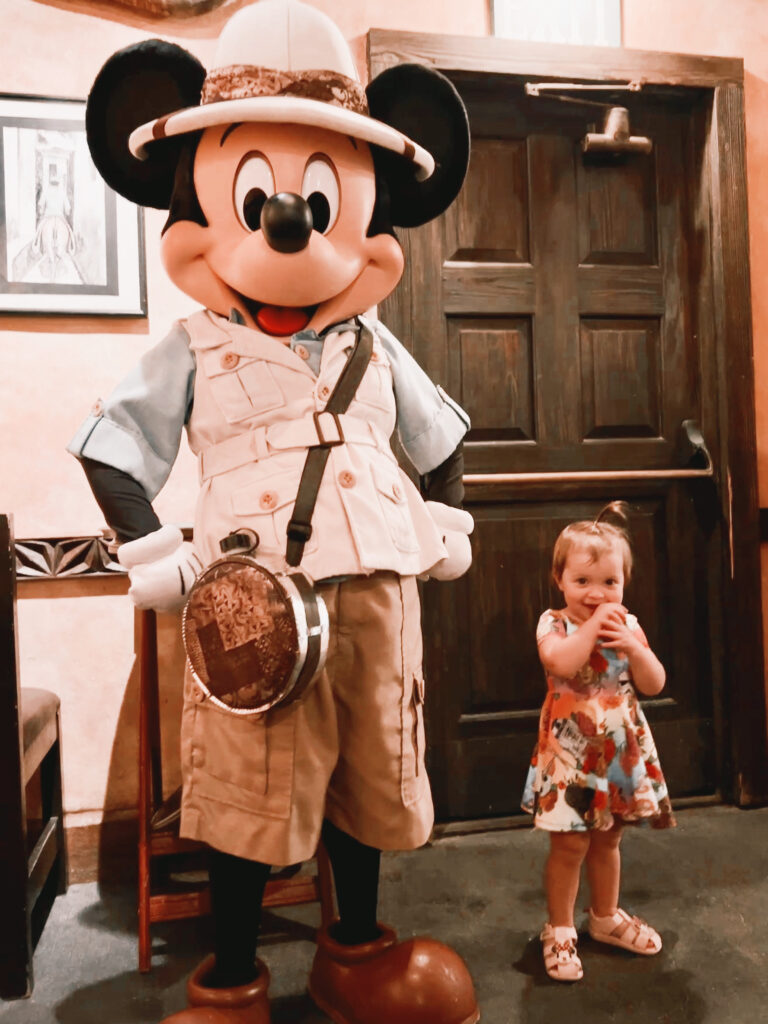 Worth It/Not Worth It: Disney Ponchos
Verdict: Worth It
Listen, I tried to be budget-friendly about this. I bought 10 ponchos for $25 on amazon thinking we would use them 1-2x. In the Orlando weather, we ended up needing them daily, and they didn't make it past day 1. The rain may be quick but it POURS. So we ended up buying ponchos at Disney and using them for the remainder of the trip. Sucks, but is what it is. If you end up buying cheaper elsewhere, make sure they're thick and durable!
Cost: $12ea
Worth It/Not Worth It: Fireworks Dessert Party
Verdict: If you really want to see the fireworks once, really well: Worth It! If not: it's not!
We were hosted by Disney for a Fireworks Dessert Party experience which I had heard is amazing! It starts with a buffet of desserts and leads you into a courtyard center of Magic Kingdom with a clear view of the castle without the big crowds. We sat down and enjoyed the show with no fuss over having to find and hold a spot for hours. The desserts were awesome, but truly, you're paying for a world-class view of the fireworks. If that's important to you, you'd find this worth it! Gluten-free desserts were also available by request and were so lovely!
Cost: $114 adults $69 for kids (ages 3-9)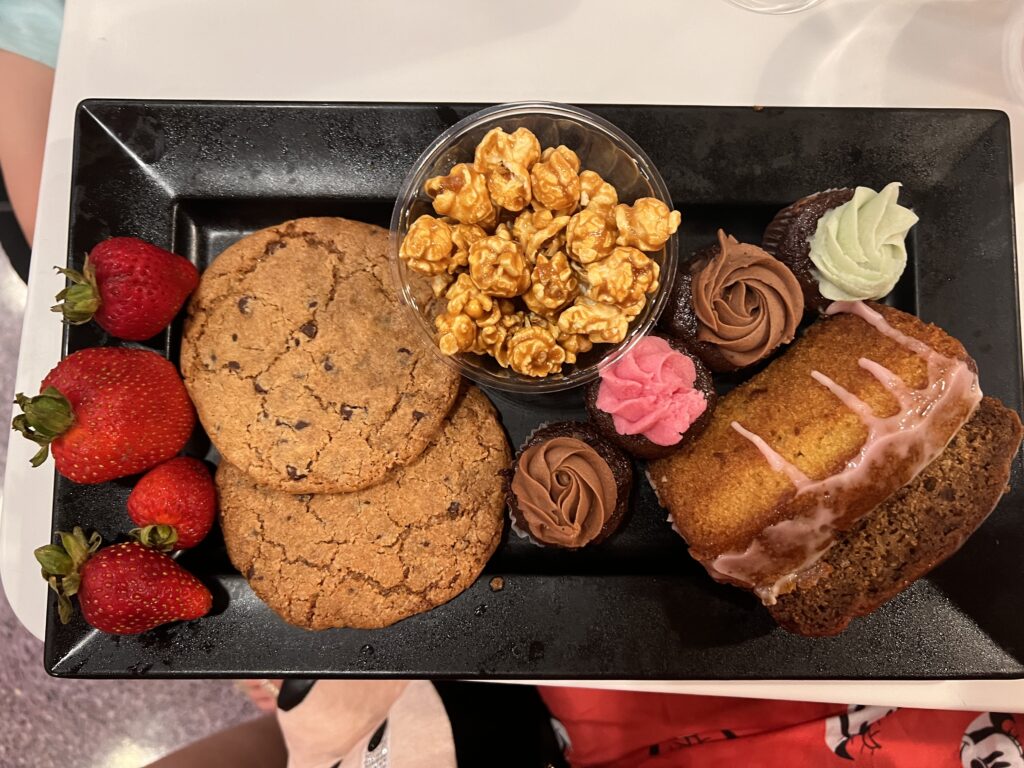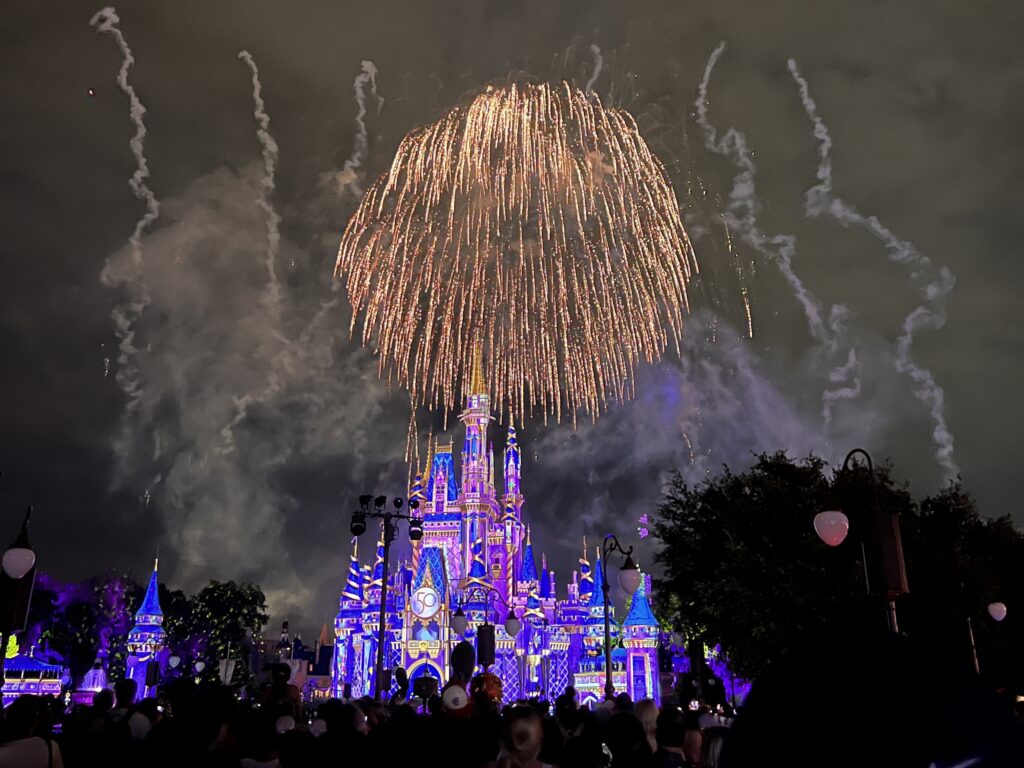 In the end, it's about what's worth it FOR YOU. I read a quote once that said "you'll never agree with how others choose to spend their time and money". Some reading this will find themselves shaking their heads in approval and others in disapproval. We clearly spent a good chunk of money on this trip, and I would do it again in a heartbeat (when I save up to do so).
A week later, and with all the receipts, I'm really proud of this trip. For what we got and the experiences we had, I found it more than reasonable. It's an experience, core memories and something we will talk about for the rest of our lives.
WORTH IT.