Review
The Newer, Affordable iPhone SE & Why It's Worth Considering
April 22, 2020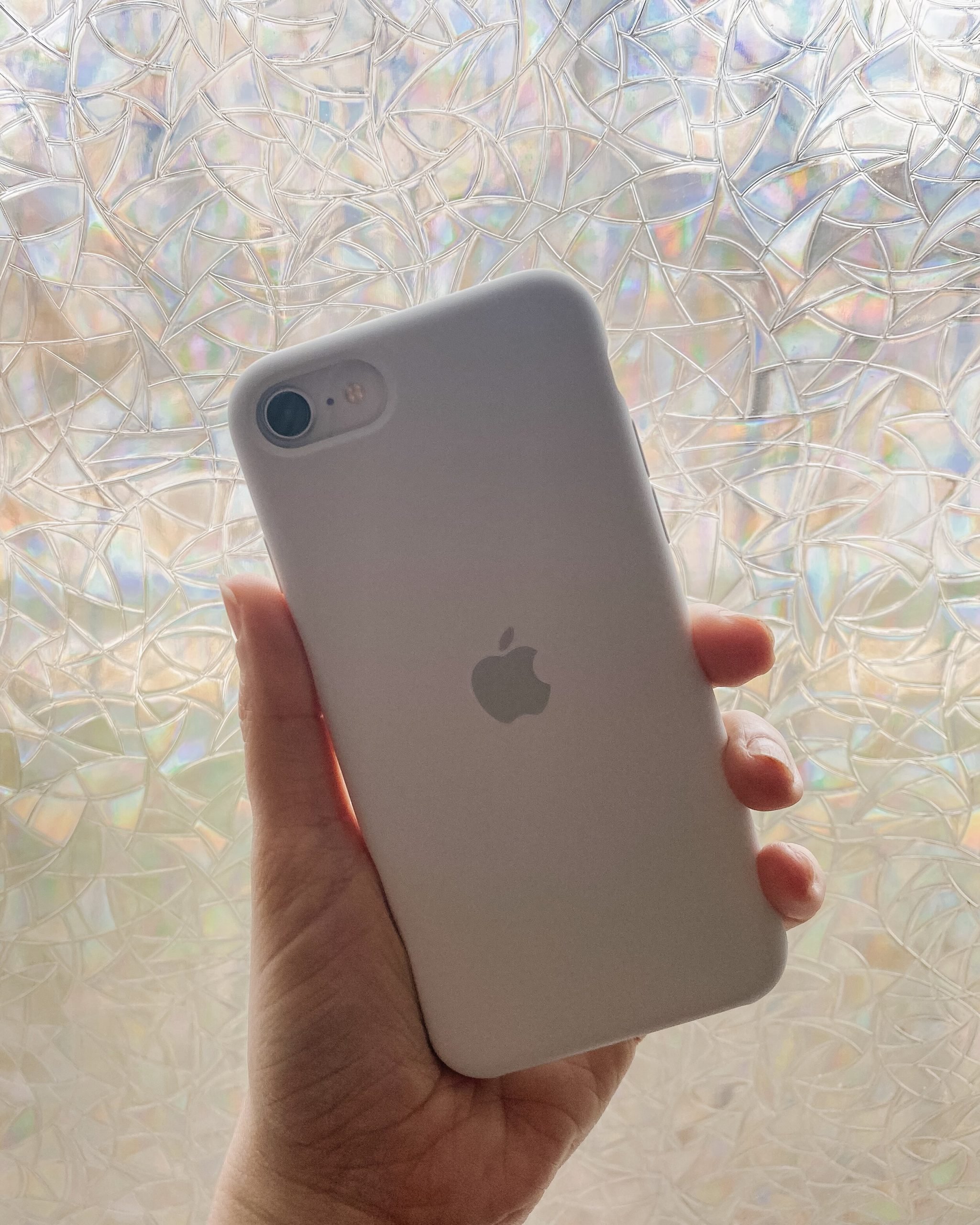 When I was asked to be an early reviewer of a new Apple product, there were a lot of things that came to my mind that I thought Apple might be up to.
Not one of them was a new iPhone.
But in a time and place where connectivity is everything, our window to the world, our friends and family, work and so much more… it hit me that it truly couldn't come at a better time.
With the rebirth of the SE, it's an indication that Apple is doing something important. They're listening.
While we exist in a world where seemingly bigger is better, and more cameras make our work easier, as well as bigger screens and Face ID capabilities, going bigger can leave a lot in the dust.
Like, simplicity.
I love my iPhone 11 Pro Max, I love the bells and whistles! It helps me do my job all day long, it's versatile and fast, and I can easily edit photos and run my social media pages with ease.
But again, what about those who need and crave simplicity? And will there be too much sacrifice to get it?
I spent some time with the SE, but I'm not gonna lie, it took me about 30 seconds to begin to understand it's the appeal.
Let me share with you why I think the SE is worth considering for you or your family…
1. Simplicity, Not Sacrifice
The SE took many of the components of the other models of the newer iPhones and placed it into the SE. With A13 Bionic chip (hey, a technology word!) which deliveries a high-end experience, simplified.
Lightweight, easy to use, fast, and impressive interface, this 4.7 inch iPhone brings a touch of nostalgia into a really technologically advanced device. No bells and whistles needed.
2. The Camera
For many, the camera is what we care about the most. Considering a new iPhone with only ONE camera feels a little like the wrong direction. But, it's not. Hear me out…
You know those 3 cameras you see on the 11 Pro Max, and the two cameras you see on the 11? The SE goes down to one. The most important one of them all. The BEST camera lens on the 11 PRO is the ONE camera the iPhone SE has. I took it for a spin, and can honestly say, it's a complete match to the camera I use the most on my 11 Pro Max.
3. Affordability
With now 3 Apple iPhone varieties, you have the opportunity to choose one to fit YOUR budget. With a $399 USD price tag, the SE is making connectivity more accessible for more people.
Not to mention, that price tag makes it easier for a family like mine, to have their pre-teens and teens who are entering into the phone world, to get into the world of Apple's well-known security and privacy features… which brings me to my next point.
4. Apple's Safety, Privacy, Parental Controls & Family Sharing
Apple has worked into their devices' safety, security, privacy, and parental controls that help you control not only your own use but your children's online use as well.
Find My Friends, Find My iPhone, Touch ID, Screen Time monitoring as well as App Limits, Communication Limits, Content & Privacy Restrictions, are all features already embedded in the iPhone. So with an affordable option like the SE, introducing it as a "first phone" for your child/teen gives you the opportunity to have them experience all the same features you have, by staying in the Apple Family. Not to mention, FaceTime is really nice these days.
5. It's Hard Not To Love It
I'm going to be real honest: it's just straight-up hard not to love. Being so incredibly compact, chic while remaining advanced and relevant, it's really a likable device.
The simplicity factor really shines through, but the technology validates it. With a lower price tag, fewer bells and whistles, it really does stand up truly strongly on its own. I think we're going to see the SE become a truly admired device, if even just for how well it fits in your lifestyle… and pocket.
The Apple iPhone SE is on Pre-Order now and releases Friday, April 24 2020.
This article was not sponsored and opinions remain my own.