Decorating
Bibbity Bobbity TWO! Lemmie's Disney-Themed Birthday Party
January 18, 2023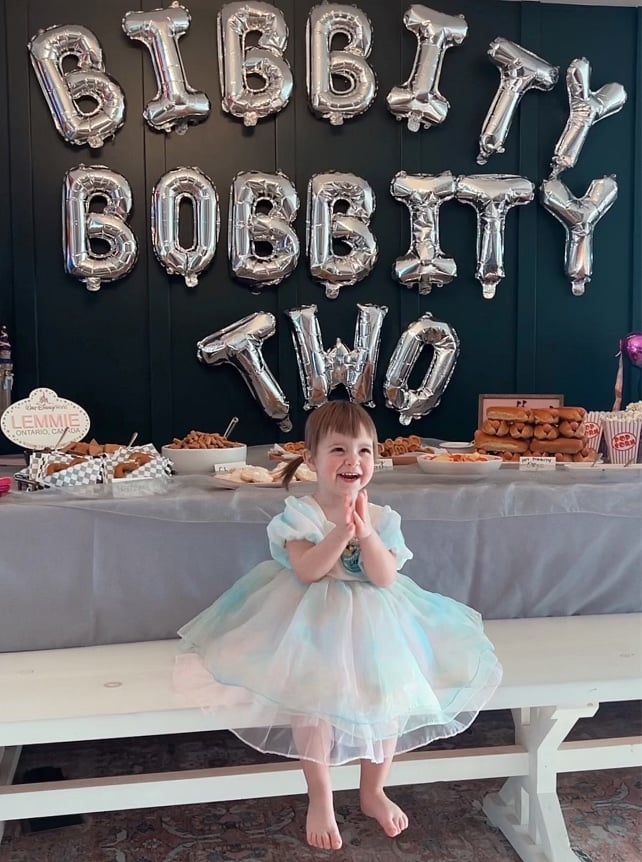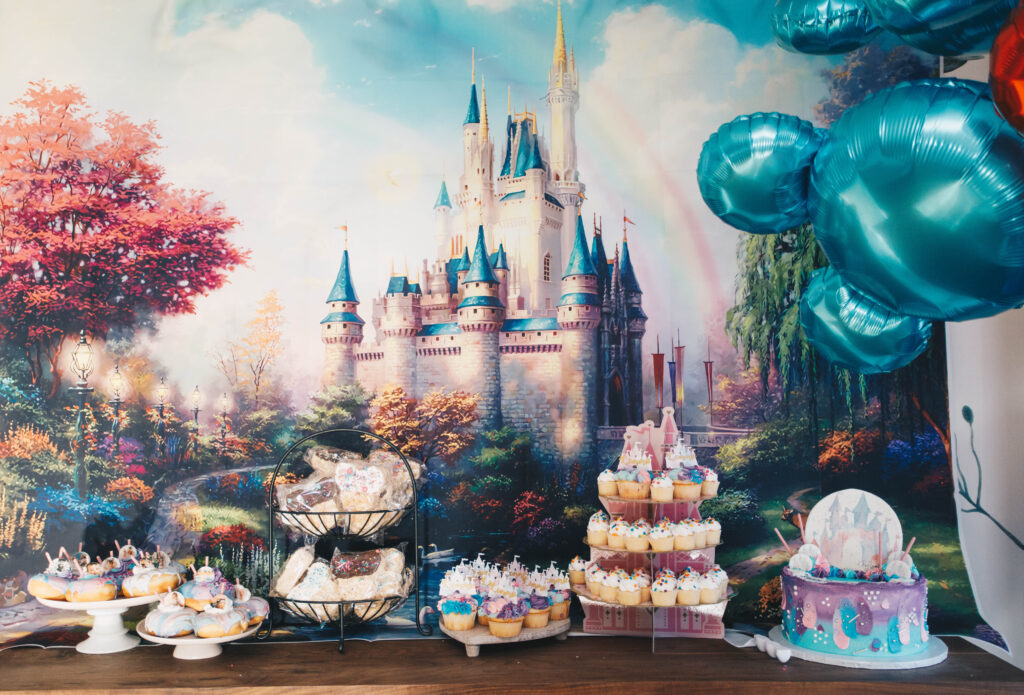 I grew up with themed birthday parties, and my mom always got so creative. When my kids were little they knew the drill: choose a theme, and I'll do the rest. Over the years we've had Minecraft, Donuts, Peacock theme, Fairy Garden… and now, Bibbity Bobbity Two! A theme suggested to me by a friend to meld our youngest turning two with our collective love of Disney!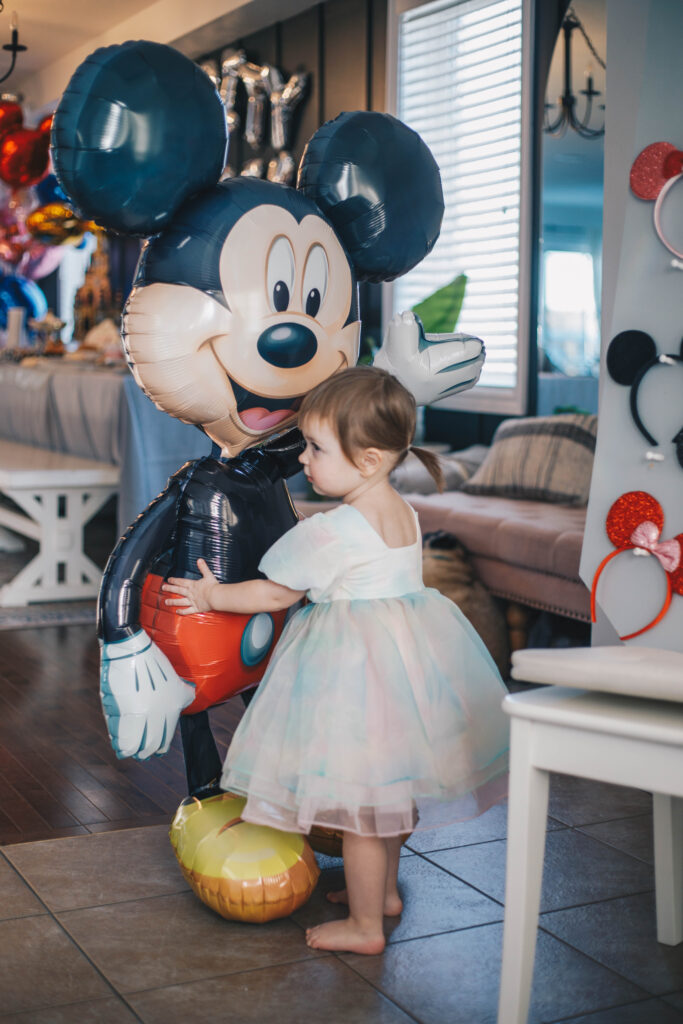 I was determined to make a party that wasn't overly expensive or impossible for anyone else to replicate. I wanted it to be under $200 (which I think I got fairly close to!) and utilize a lot of what we already owned and had to pull from! With the Disney theme, it was easy to pull together a menu of items strolling Main Street USA: Pretzels, Churros, Mickey Waffles, Hot Diggity Dogs & Popcorn!
Before we get into all the magic, let's start with a failure, or – I guess – a learning: helium balloons. Desiring the iconic Disney bundle of balloons that each kid could take home with them, I was disappointed in the quality of the balloons (they all sank) and the price of helium *le sigh* and honestly, the party didn't need them and next time I'll be going for good old school blown-up-and-taped-to-the-walls.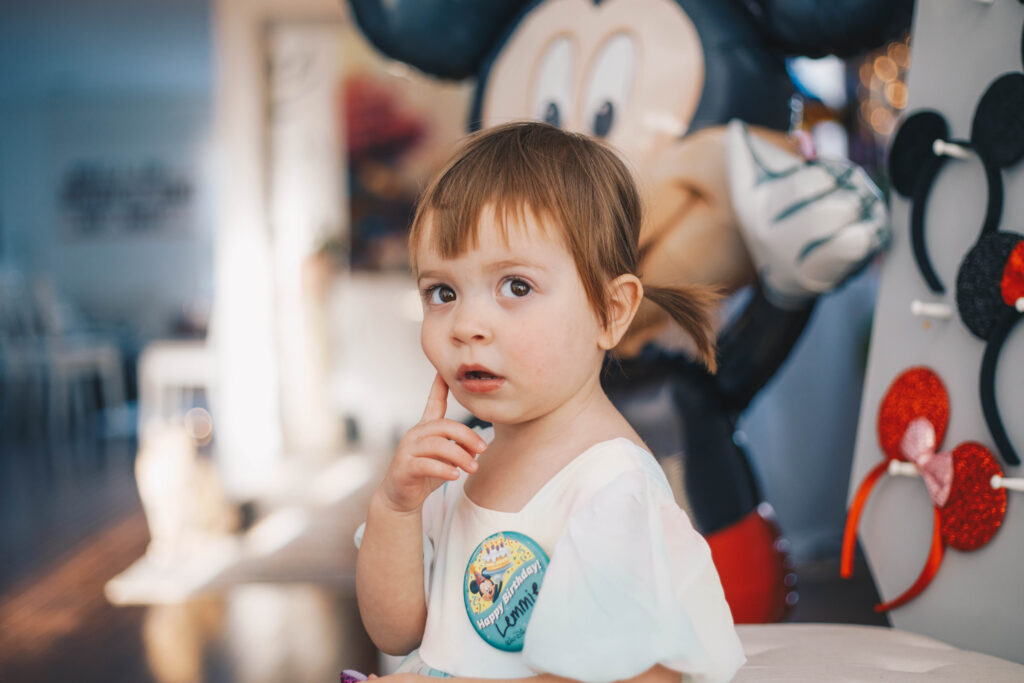 I tried to visualize all the steps of walking into Disney and create that experience. You can watch our now VIRAL TikTok or Instagram Reel for a full recap of the party.
We start with "scanning our magic band" to enter the home.
Next, grab your ears.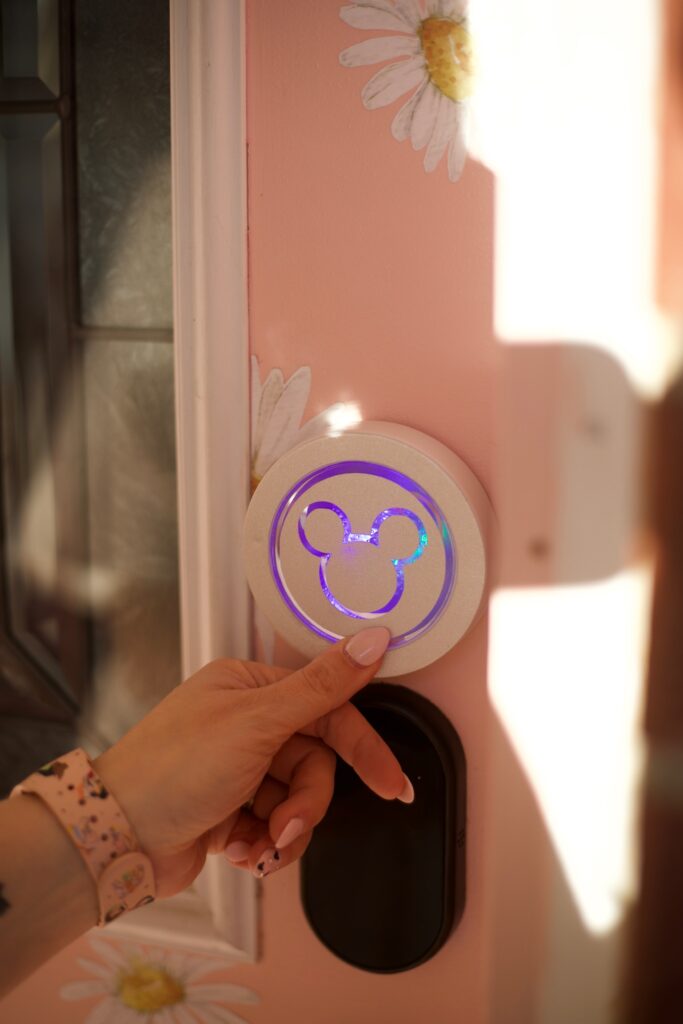 Then walk in, grab a plate and some of these classic Disney Snacks with the backdrop of the beautiful Disney Castle!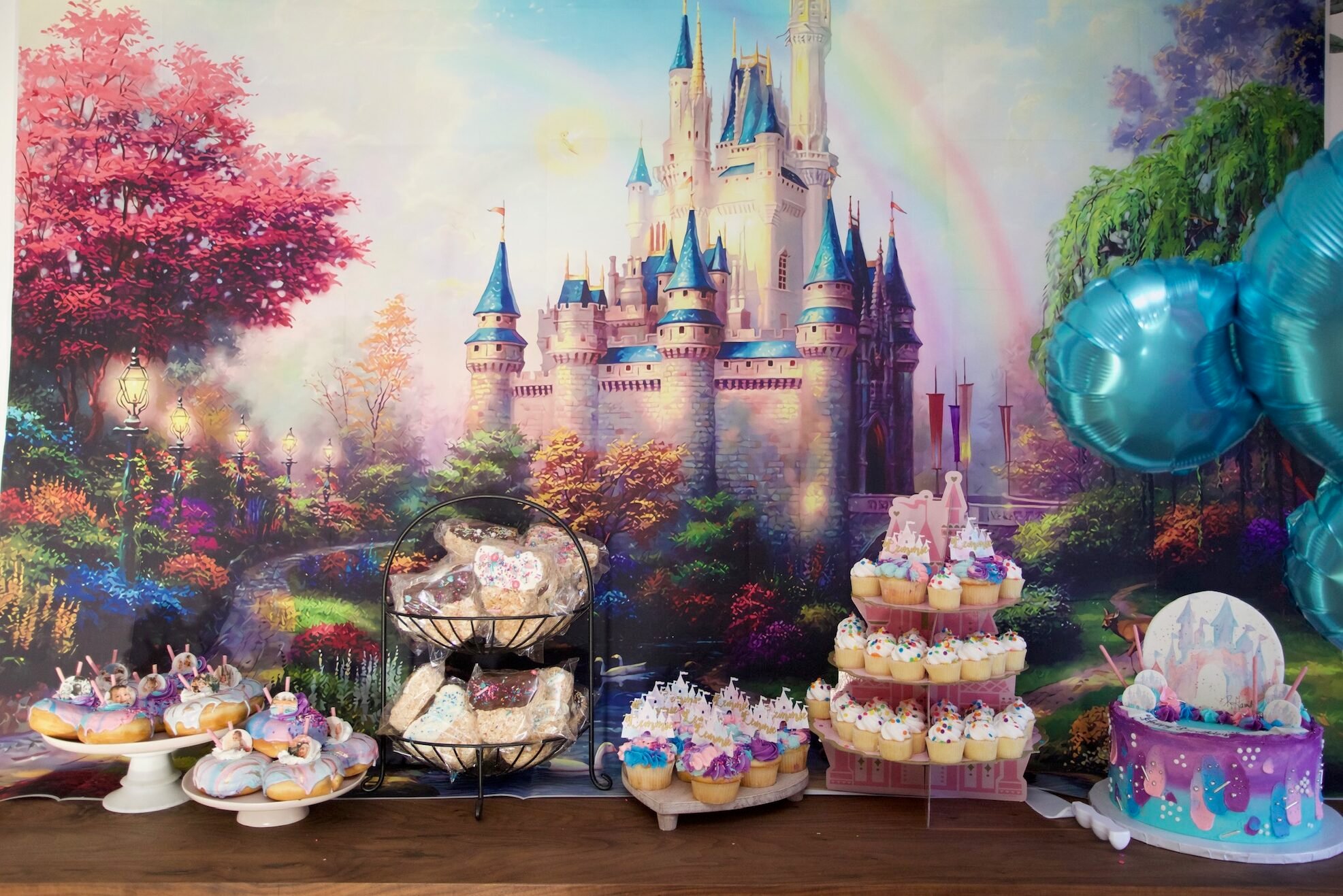 That's it! That was the party!
What was so sweet about it, was looking around the room and seeing everyone, from ages three months to 86 years old wearing Mickey ears. All collectively checking our adulthood at the door for the evening and escaping into the magical world of Disney.
Bibbity Bobbity Two!
Let's get into how we pulled it all off. Since I owned several pieces of the decoration and supplies already, I'll include alternatives throughout as well.
Food Served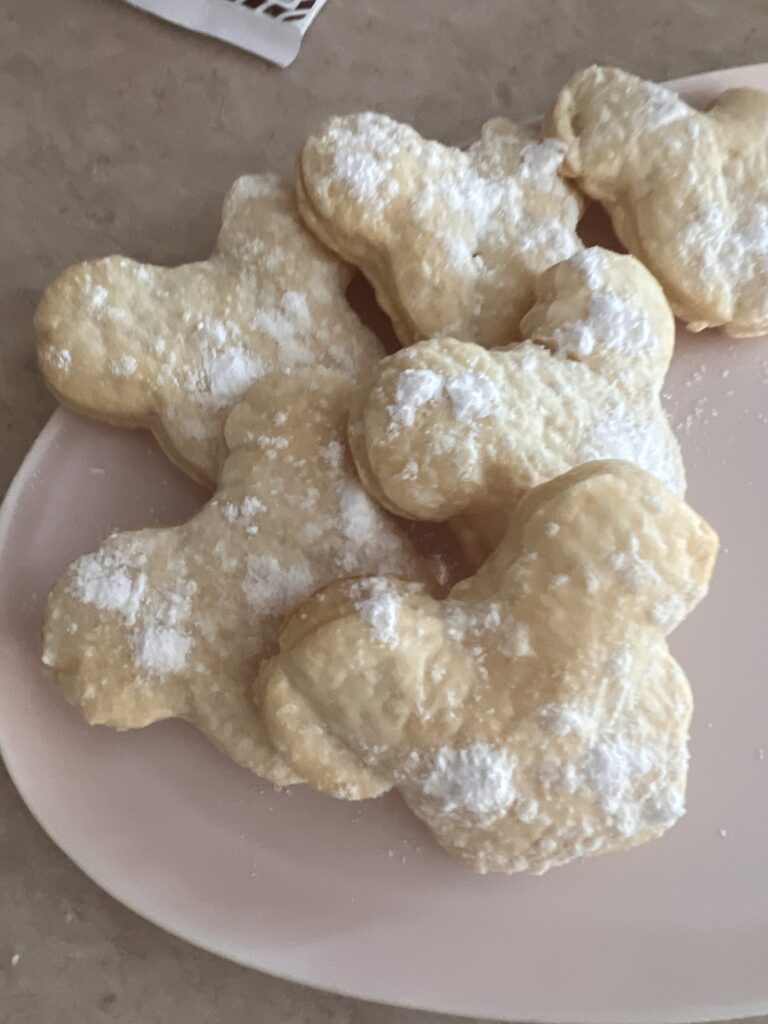 The "beigneits" were actually just cut out puff pastry, oven baked and sprinkled with icing sugar! They turned out absolutely amazing!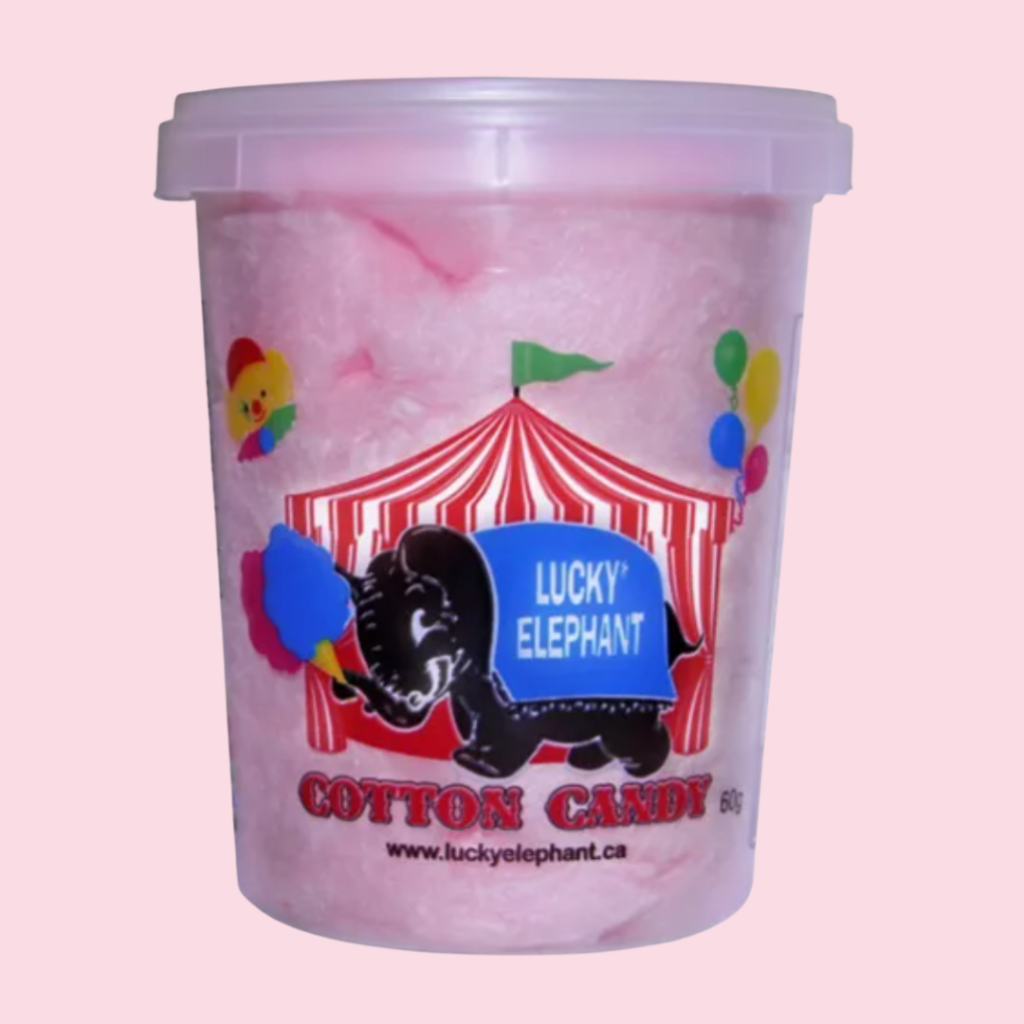 Popcorn Serving Bags
Available at the Dollar Store
Cake
Custom-ordered by a local cakemaker 
Lemmie's Door Name Sign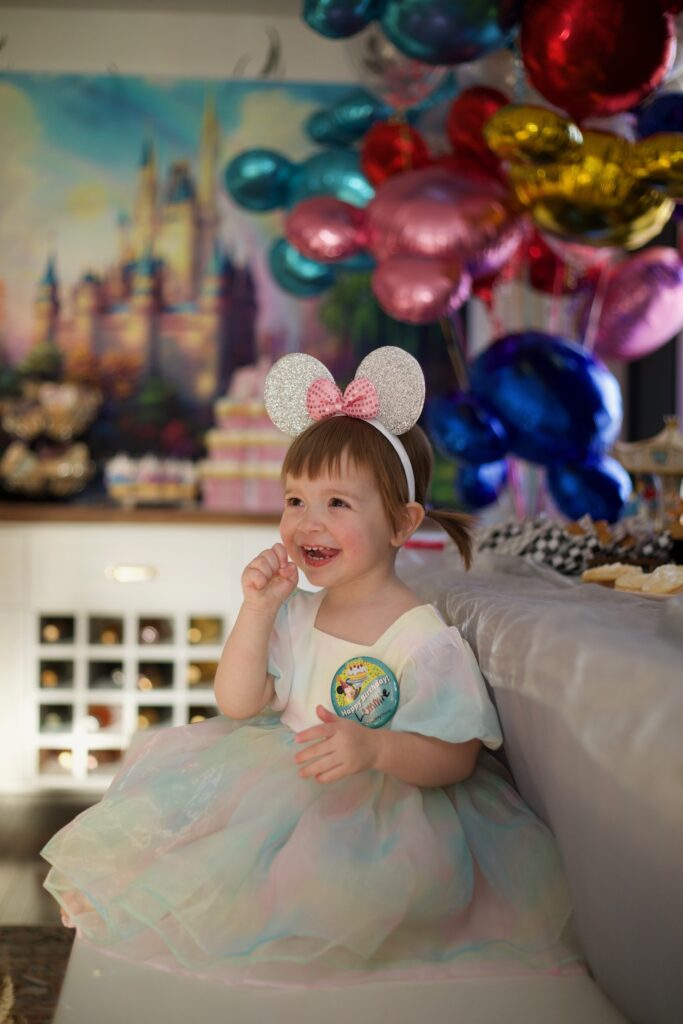 This party certainly reminded me that once you have a theme, it can be really fun to explore and create. It also reminded me that party planners are amazing. All worth it in the end, for one happy little 2 year old!