Review
Aura Inner Beauty, An Honest Review
March 6, 2019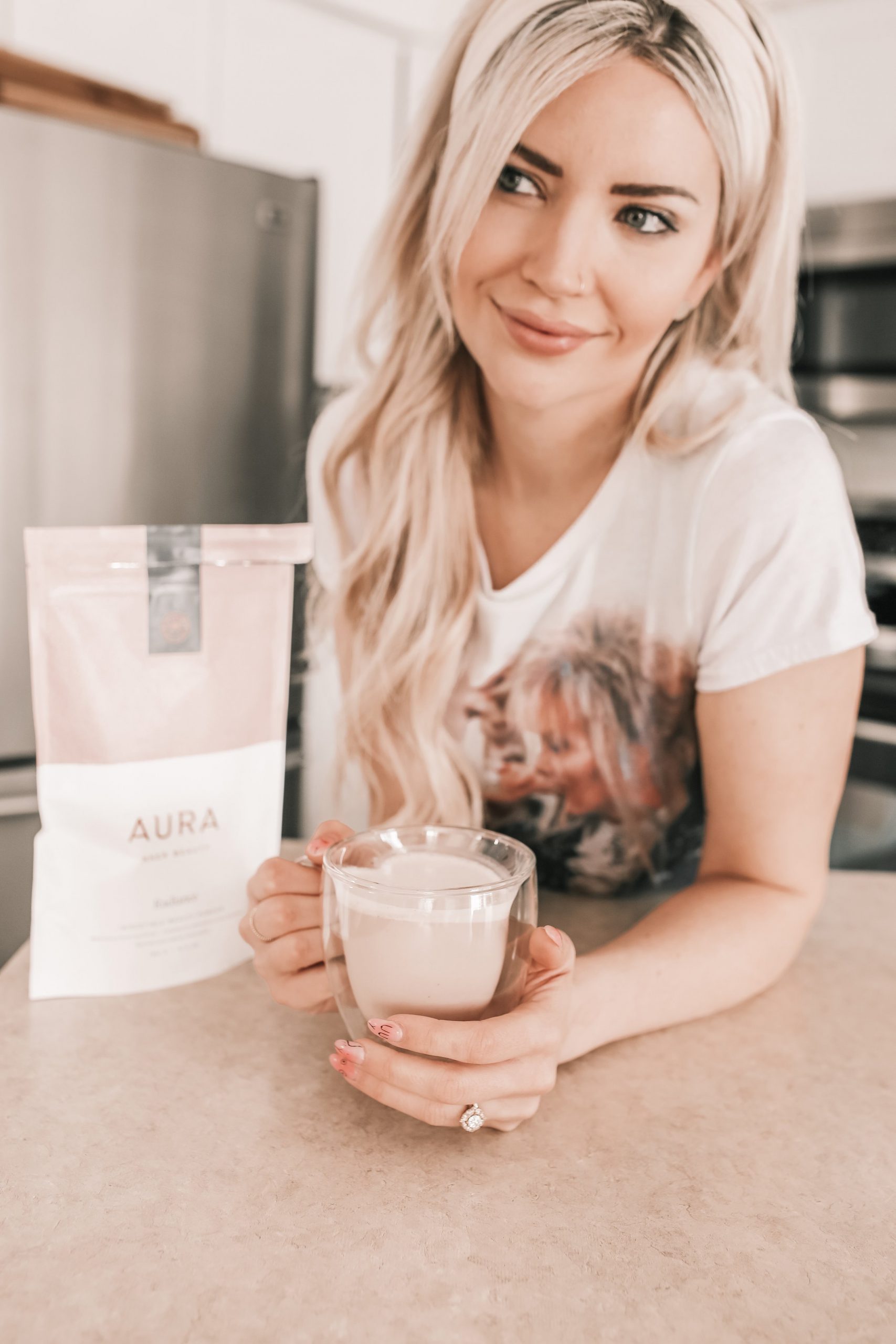 Like many of you, I've seen the rise in the those around me taking beauty supplements (ingestibles) and was curious. However, I have an incredibly sensitive stomach and also follow a gluten-free and vegan diet and rarely could I find one even suitable for my needs, so I didn't bother.
So when I was approached by Aura Inner Beauty to review their product, I was relieved to see it was something I COULD even try. And honestly, my curiousity was in for this.
Little facts about Aura Inner Beauty, pulled from their website:
Our collection of premium ingestible beauty products are carefully formulated with a sophisticated blend of probiotics, prebiotics and antioxidants to nourish your beauty from within.
Our beauty blends are delicately designed to holistically nurture your health and restore your body's balance from within. Our blends deliver a comprehensive formula that connects every aspect of your physical, emotional and mental wellbeing. Only when you feel and look your best can you truly become your best self.
All of our products are manufactured in Canada using high quality organic ingredients and are free of synthetic fillers, gluten, artificial flavours, preservatives, colours, additives, nuts, lactose, dairy and sugar.
Ok, colour me impressed and intrigued. I was excited to get started on trying this new daily supplement to see if it actually worked, and if I would in fact, recommend it.
The first time I tried it I found it didn't blend nicely for me. I mean, it was a powder into a liquid (I chose to mix it with almond milk) so I'm not sure what I was expecting. Instead of breaking out a blender bottle I popped it into a tiny food processor and out came this beautiful pink frothy drink.
It was like drinking a delicious chilled latte. I could get used to this…
The first few days I didn't notice anything. I kept with it, because I genuinely enjoyed the drink and I know for anything to work, you have to stick with it.
After a week, still nothing noticeable.
Then week two hit and I got several comments on my "glowing" skin. Huh. Ok, that's new. It's the dead of winter and nothing in my routine has changed at all. Moisturizer day and night, humidifier in the bedroom. So where was this glow coming from?
(WEEK TWO PIC ABOVE)
Friends, I think it was Aura.
I started really dialing in at this point, and started reading up on the relation between the gut and our skin. And just to warn you – I LOVE SKIN CARE. I'm so into it, I read about it all the time, and I love a laser facial and the good creams just like anyone else. However, I had completely avoided the concept of gut-to-skin-care. I knew simple things like dairy causes me to break out, and gluten makes me all rashy, but I avoid those…. I wasn't exactly "feeding" my skin anything beneficial, just avoiding the things I knew it didn't like.
Also, I noticed that my stomach was responding to it very well. No issues whatsoever, and I have a very sensitive tummy, so this was a true relief.
So here I am, definitely implementing this into my daily routines. Besides having to buy more almond milk, it's been a breeze in my lifestyle and something I'm able to keep up with, and happily will. You know, for the glow 😉
While I have been compensated for my review, and gifted the Aura Inner Beauty Radiance powder (disclaimer), I will say that I am going to be returning as a customer, because I do find this product to be beneficial enough to invest in for my skin!
Plus, it's pink and pretty.