Review
7 of the Best Books That We Have Ever Read (And Can't Stop Thinking About!)
February 2, 2023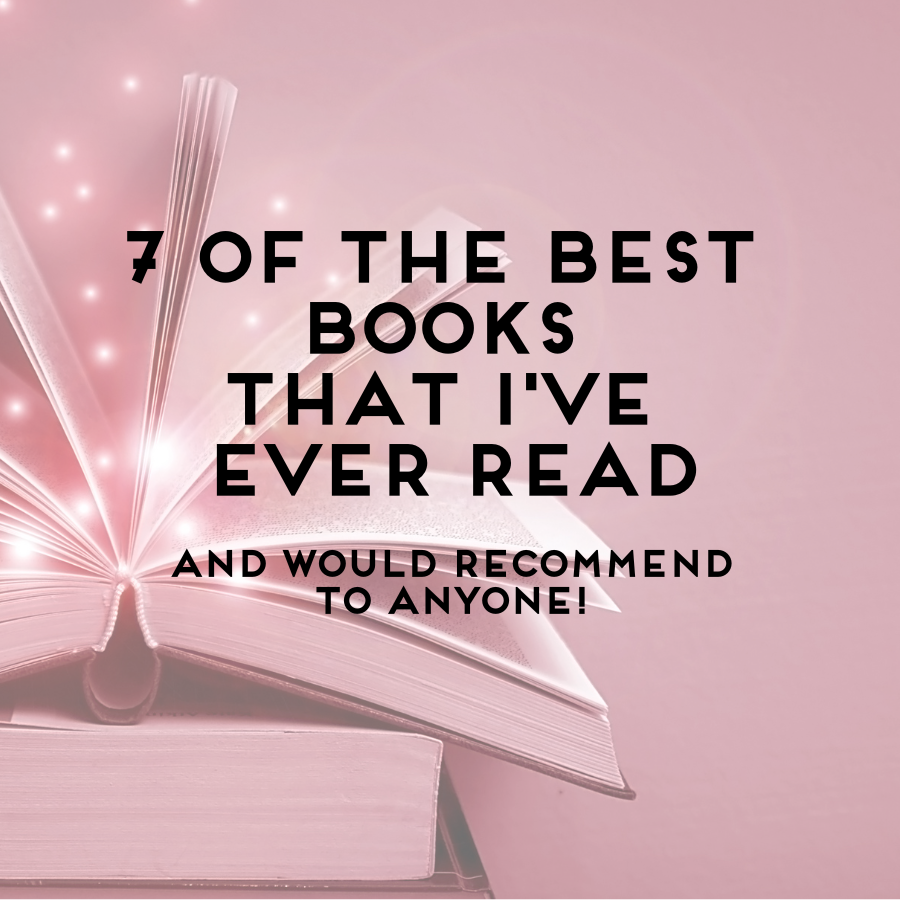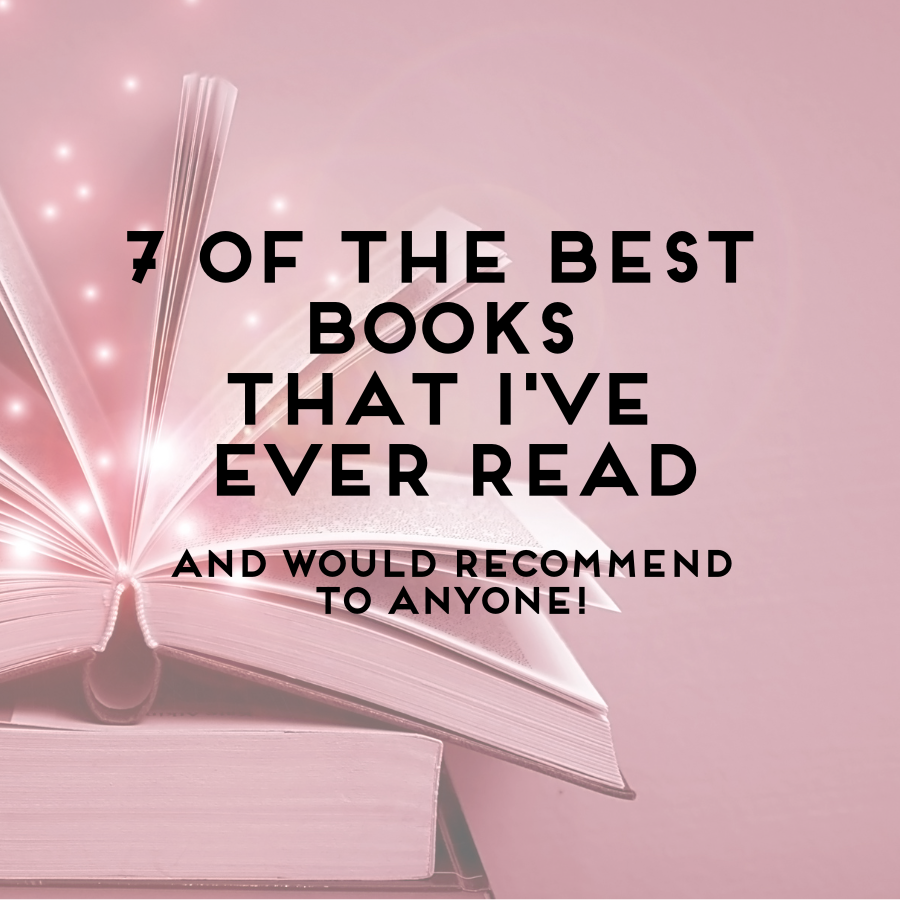 There are some books that you read, and while they're memorable, you wouldn't think twice about sharing that experience with anyone else. Then there are other books that immerse yourself in, and that you need to share with EVERYONE. While that experience is totally unique to everyone if I were to recommend, buy or lend out a book to someone, here is a list of my recommendations.
1. The Seven Husbands of Evelyn Hugo
Taylor Jenkins Reid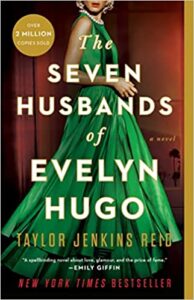 I went into the book with no idea what it would be about or if I would like it. Whenever it was suggested to me it was with a note of "just trust me". This is exactly what I'm going to repeat to you. This story is one I think back about often.
Aging and reclusive Hollywood movie icon Evelyn Hugo is finally ready to tell the truth about her glamorous and scandalous life. But when she chooses unknown magazine reporter Monique Grant for the job, no one is more astounded than Monique herself. Why her? Why now?
Monique is not exactly on top of the world. Her husband has left her, and her professional life is going nowhere. Regardless of why Evelyn has selected her to write her biography, Monique is determined to use this opportunity to jumpstart her career.
Summoned to Evelyn's luxurious apartment, Monique listens in fascination as the actress tells her story. From making her way to Los Angeles in the 1950s to her decision to leave show business in the '80s, and, of course, the seven husbands along the way, Evelyn unspools a tale of ruthless ambition, unexpected friendship, and great forbidden love. Monique begins to feel a very real connection to the legendary star, but as Evelyn's story nears its conclusion, it becomes clear that her life intersects with Monique's own in tragic and irreversible ways.
Cheryl Strayed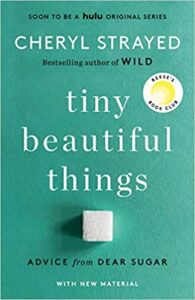 Do you ever have these moments when you think, wow, everyone is so different, but we experience so many of the same feelings? This book is a great reminder of that every unique piece of wisdom that Sugar, the book's protagonist, gives to her followers who look to her for advice and solace. While you may not relate entirely to the anonymous entries, the responses that Sugar offers always – somehow – hit home. Oh, and this book is being adapted into a Hulu show starring Kathryn Hahn, so it's the perfect time for a re-read or to suggest to a friend!
Official Review:
For more than a decade, thousands of people have sought advice from Dear Sugar—the pseudonym of bestselling author Cheryl Strayed—first through her online column at The Rumpus, later through her hit podcast, Dear Sugars, and now through her popular Substack newsletter. Tiny Beautiful Things collects the best of Dear Sugar in one volume, bringing her wisdom to many more readers. Life can be hard: your lover cheats on you; you lose a family member; you can't pay the bills – and it can be great: you've had the hottest sex of your life; you get that plum job; you muster the courage to write your novel. Sugar is the person thousands turn to for advice. This tenth-anniversary edition features six new columns and a new preface by Strayed. Rich with humor, insight, compassion—and absolute honesty—this book is a balm for everything life throws our way.
This book takes you into a place I never before would have thought to explore. The behind-the-scenes of theatre and an unexpected ending for a book really leaves you with a lot of wonderful thoughts and comforts.
Beloved author Elizabeth Gilbert returns to fiction with a unique love story set in the New York City theater world during the 1940s. Told from the perspective of an older woman as she looks back on her youth with both pleasure and regret (but mostly pleasure), City of Girls explores themes of female sexuality and promiscuity, as well as the idiosyncrasies of true love.

In 1940, nineteen-year-old Vivian Morris has just been kicked out of Vassar College, owing to her lackluster freshman-year performance. Her affluent parents send her to Manhattan to live with her Aunt Peg, who owns a flamboyant, crumbling midtown theater called the Lily Playhouse. There Vivian is introduced to an entire cosmos of unconventional and charismatic characters, from the fun-chasing showgirls to a sexy male actor, a grand-dame actress, a lady-killer writer, and a no-nonsense stage manager. But when Vivian makes a personal mistake that results in a professional scandal, it turns her new world upside down in ways that it will take her years to fully understand. Ultimately, though, it leads her to a new understanding of the kind of life she craves – and the kind of freedom it takes to pursue it. It will also lead to the love of her life, a love that stands out from all the rest.

Now eighty-nine years old and telling her story at last, Vivian recalls how the events of those years altered the course of her life – and the gusto and autonomy with which she approached it. "At some point in a woman's life, she just gets tired of being ashamed all the time," she muses. "After that, she is free to become whoever she truly is." Written with powerful wisdom about human desire and connection, City of Girls is a love story like no other.
4. The Wisdom of Sundays: Life-Changing Insights From Super Soul Conversations
Oprah Winfrey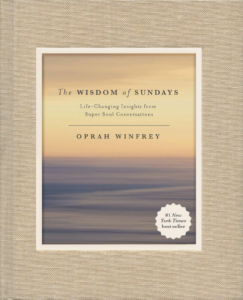 Oprah is known for her ability to consistently pull your heartstrings and elicit those aha moments with nuggets of information that we tend to not forget. Her SuperSoul podcast was no exception, and she had amazing guests from all walks of life. This book is all the best parts of that, by some of the greatest communicators of all time.
Now, for the first time, the aha moments of inspiration and soul-expanding insight that have enlightened millions on the three-time Emmy Award-winning Super Soul Sunday are collected in The Wisdom of Sundays, a beautiful, cherishable, deeply-affecting book.

Organized into ten chapters―each one representing a powerful step in Oprah's own spiritual journey and introduced with an intimate, personal essay by Oprah herself―the Wisdom of Sundays features selections from the most meaningful conversations between Oprah and some of today's most-admired thought-leaders. Visionaries like Tony Robbins, Arianna Huffington, and Shonda Rhimes share their lessons in finding purpose through mindfulness and intention. World-renowned authors and teachers like Eckhart Tolle, Thich Nhat Hahn, Marianne Williamson, and Wayne Dyer, explain our complex relationship with the ego and the healing powers of love and connection; and award-winning and bestselling writers like Cheryl Strayed, Elizabeth Gilbert, and Elizabeth Lesser explore the beauty of forgiveness and spirituality.

Paired with beautiful photographs, including many from Oprah's private property in California where each episode of Super Soul Sunday is filmed, The Wisdom of Sundays promises to be a timeless keepsake that will help readers awaken to life's wondrous possibilities and discover a deeper connection to the natural world around them.
5. 101 Essays That Will Change The Way You Think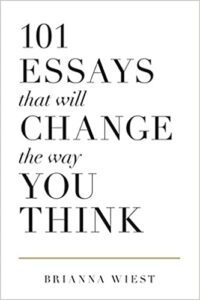 Brianna Wiest
This is the book I keep next to me in "my spot" of the house in the livingroom. I keep it there because whenever I'm feeling overwhelmed or need to feel connected to myself, I will pick it up and read an essay. Brianna's way with words leave you truly eased yet provoked into thinking in new ways. It is one of the best things I've ever read, and read again, then again.
In her second compilation of published writing, Brianna Wiest explores pursuing purpose over passion, embracing negative thinking, seeing the wisdom in daily routine, and becoming aware of the cognitive biases that are creating the way you see your life. This book contains never before seen pieces as well as some of Brianna's most popular essays, all of which just might leave you thinking: this idea changed my life.
6. By the River Piedra I Sat Down and Wept: A Novel of Forgiveness
Paulo Coelho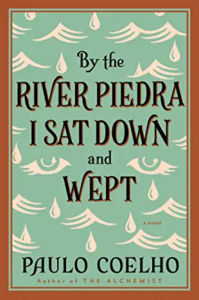 "Coming-of-age" stories are one of my favourite tropes, and this story draws parallels from life from an experience that still also very different from my own. Paulo Coelho is able to tie in regular occurrences and make these beautiful and meaningful parables out of them, and this book is so good, you'll get through it in one sitting.
From Paulo Coelho, author of the international bestseller The Alchemist comes a poignant, richly poetic story that reflects the depth of love and life.
Rarely does adolescent love reach its full potential, but what happens when two young lovers reunite after eleven years? Time has transformed Pilar into a strong and independent woman, while her devoted childhood friend has grown into a handsome and charismatic spiritual leader. She has learned well how to bury her feelings . . . and he has turned to religion as a refuge from his raging inner conflicts.
Now they are together once again, embarking on a journey fraught with difficulties, as long-buried demons of blame and resentment resurface after more than a decade. But in a small village in the French Pyrenees, by the waters of the River Piedra, a most special relationship will be reexamined in the dazzling light of some of life's biggest questions.
7. The Opportunist (Love Me With Lies Pt 1)
Tarryn Fisher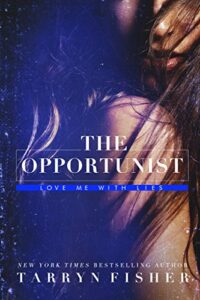 OMG. Listen. I stayed up and finished this book at 2 am about a decade ago. I haven't stopped thinking about it since. This book twists and turns you into the 2nd and 3rd parts of this series where the story is told again through the lens of the other characters. Such an inventive storyline and one you will never forget.
Olivia Kaspen is a sharp-tongued manipulator used to always getting what she wants. With just one exception-Caleb Drake, the one she foolishly let slip away. After a chance encounter brings Caleb back into her life, Olivia finds herself wanting a second chance with her first love and asking herself how far she is willing to go to get him back. Her only problem is a redhead named Leah, Caleb's new love. Olivia must fight for what was once hers, and in the process discover that sometimes love falls short of redemption.