Pregnancy
Maternity Photoshoot Inspiration: From Mid-way, High-Production & Tripod at Home
November 24, 2020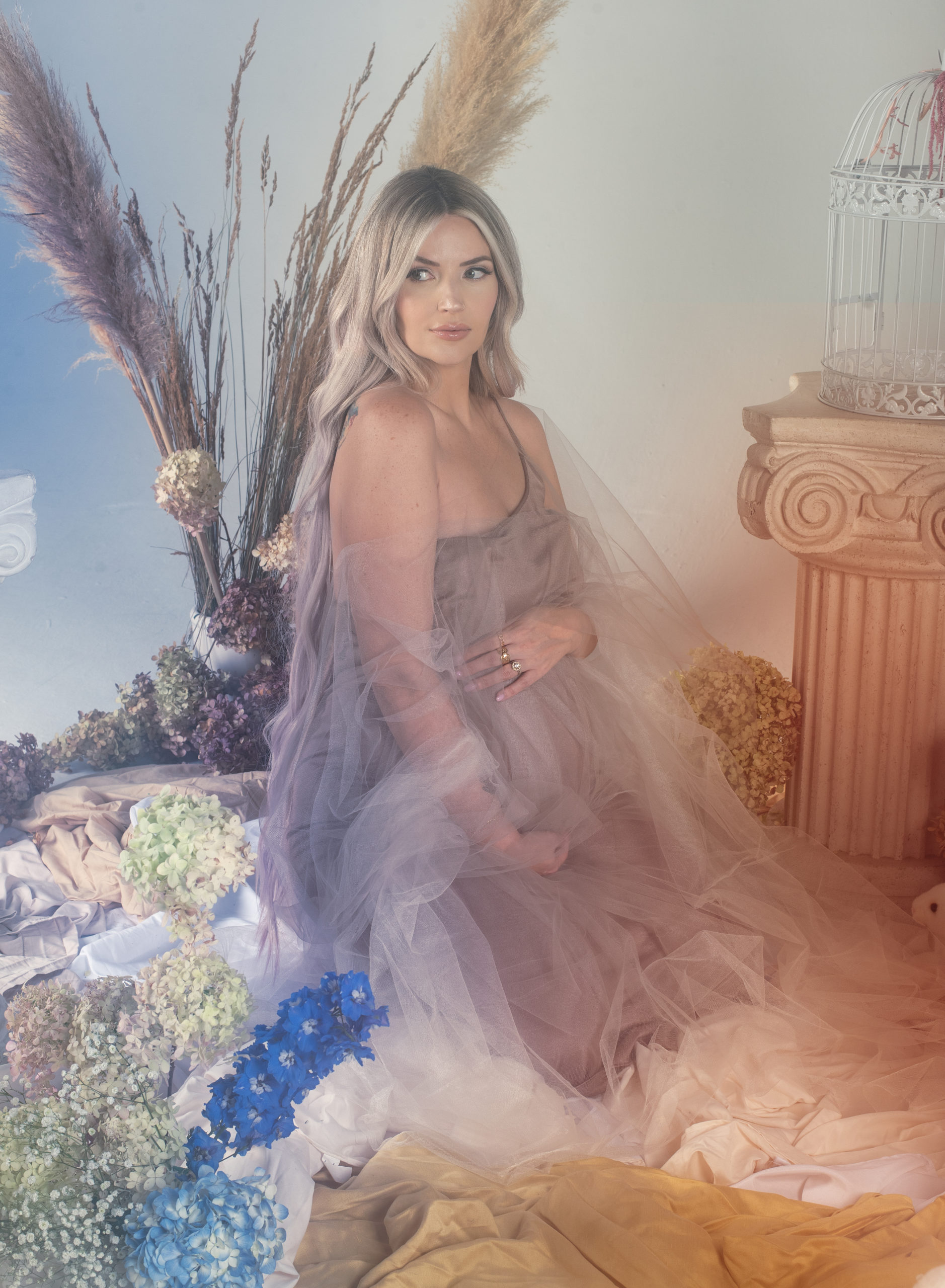 From the time your bump arrives at the time you deliver your sweet babe(s), there's this window of time to capture all that happened during your pregnancy. Maternity shoots have become more popularized over the last decade, and with increasing amounts of ideas and concepts to try.
During my first pregnancies, I never did any type of capturing of my belly until I was around 7 months. I was told then, that 7 months is a perfect time because you have a notable bump, and your swelling hasn't set in, yet.
My first official photo shoot for this pregnancy I did midway. I didn't feel pregnant enough and worried the photos would look contrived. But, the photographer Bettina Bogar was from out of the country and it was an opportunity of a lifetime to shoot with her, so I took it.
And boy, was I wrong about how pregnant I would appear.
I was about 5 months pregnant when we shot these in a rented home just outside of Toronto.
Team:
Photographer @BettinaBogar, Styling @Talia_Stylist, Florals: @Hilaryadeleflorals @flowerbabyfloristry, HMUL @taylorswitzermakeup, Photographer's Assitants @sienaturnbull @thebouquetconnoisseur
Outfit: Dresses @finderskeepers, @biko_official
Now, this is obviously a pretty big production shoot. What about something more basic, or perhaps even…at home… with a tripod?
We did that too!
Using a tripod and a timer we were able to capture some images at home so easily. Perfect during a pandemic!
Here's what I used in this set-up:
Tripod: Neewer
Camera: Canon G7 Mark II (download the canon connect app, and connect your phone via wifi to your camera as your trigger!)
Don't have those things? Do not worry.
Most smartphones now have timers on them. If you don't have a tripod, get scrappy with it. A stack of books, something stable to set it on, windowsill, whatever! You'll be amazed at what you can do.
Finally, the official maternity shoot. By this point I'd hit the goal of 7 months. One of my best friends is a visual artist, Briony, and she created this entire dream set along with her team.
Photography: Briony Douglas (@Briony) Hair: Vanessa M (@vmadshair) MUA: Vanessa B (@vanessab.makeup) Stylist: Andrea (ayyyrose) Florals: Emma (@succulent.slut666) Floral assitant: Willa (@Willamignon) Photography Assistants: Danielle (@daniellelevasseur), Nitya (@Nith_yeah)
Bottom line is: Maternity photos aren't what they used to be. They can story tell. They can be glamorous. They can be sexy, or simple, and everything in between.
And as sick as you feel, trust me… capture it. One day, decades from now even, you'll look back and be so glad you did. So you can marvel and your body, throughout all her wonderful, painful, challenges and changes.