Home
Peel & Stick Wall Of Memories
April 29, 2019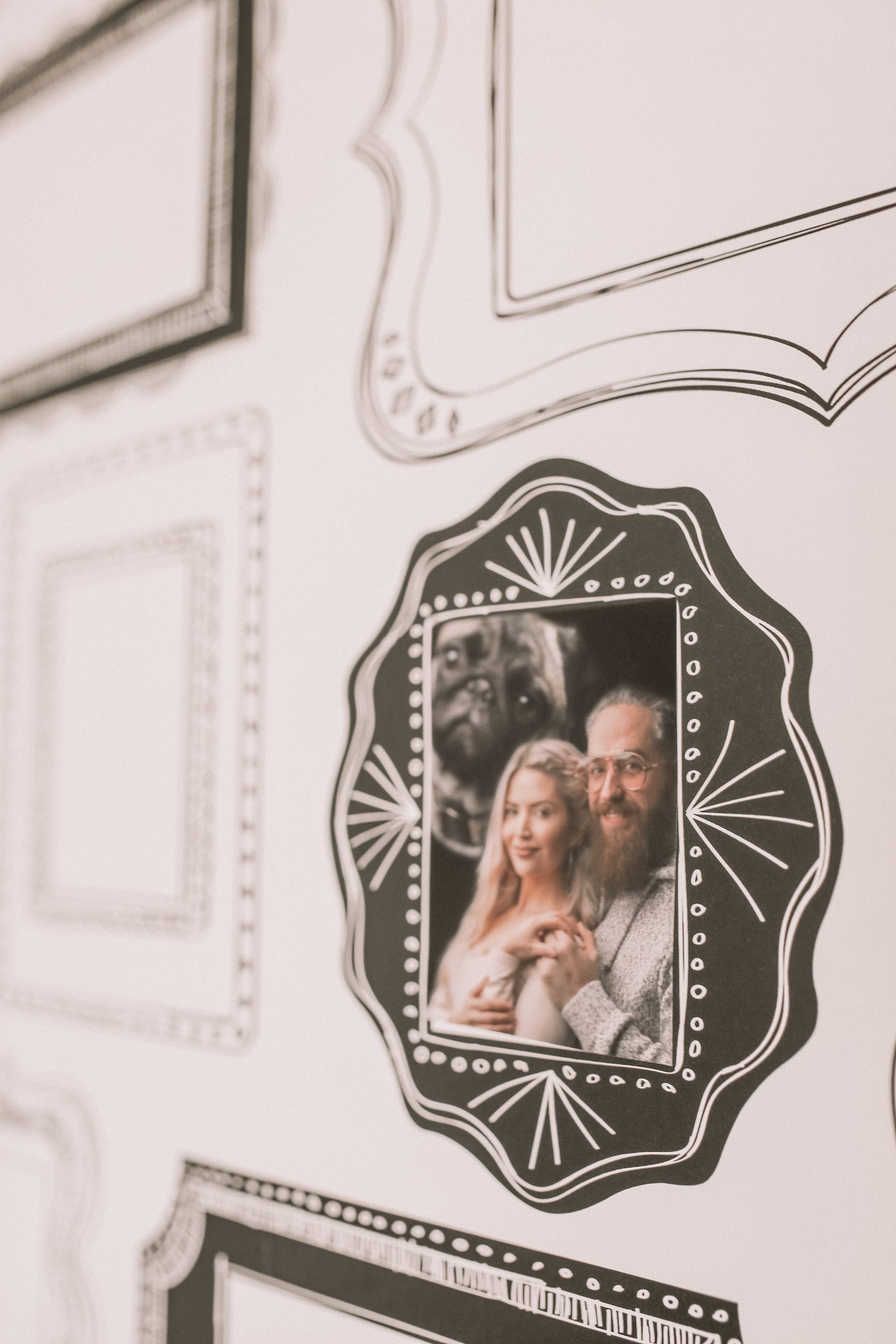 Since merging our lives into this new home, it's been a slow and steady, room-by-room integration of, well, us!
I found this really nice inexpensive peel and stick wallpaper that was all frames. We tested our marriage and hung it up on a Sunday afternoon, wine in hand. It was (nearly) perfect. I say nearly because we needed more US in it.
That's where the Canon PIXMA came into play. Now, I've owned a Canon PIXMA for years, I had an older model and just upgraded this year.
Typically, we use it for photo printing, homework, documents and tickets, and all those little things you just didn't expect you'd need a printer for. To be honest, we use it a lot more than we ever expected.
But when the new one arrived, it came with a sample pack of "re-stickable photo paper" and since I already knew how great the quality was from the PIXMA printer in just a standard photo, I couldn't wait to try it with the sticky variety.
What I love about the Canon PIXMA is that it actually connects rights to your phone. Where, let's be real, all my photos live. Currently, all 66,703 of them. I wish that was an exaggeration.
Using the Canon Print app and connecting to wifi, I was able to select the photos from my camera roll and send them straight to the PIXMA printer.
I timed how long it took me to print and stick them to the wall. I did 15 photos and it took me about 5 minutes.
We plan to add to the wall as time goes on and we're excited to see our home come together with time and memories.
I'm a busy human. I try and rest more, but the fact is – I run busy. It's what I do, it's what I've always done. So a printer like this means the world to someone with everything up to walls on the go.
This blog post was sponsored by Canon Canada, in paid promotion of the PIXMA printer, but my review and opinions remain honest and true to this blog.