Review
Sex & The Benefits Of Self-Touch (with plusOne)
July 31, 2020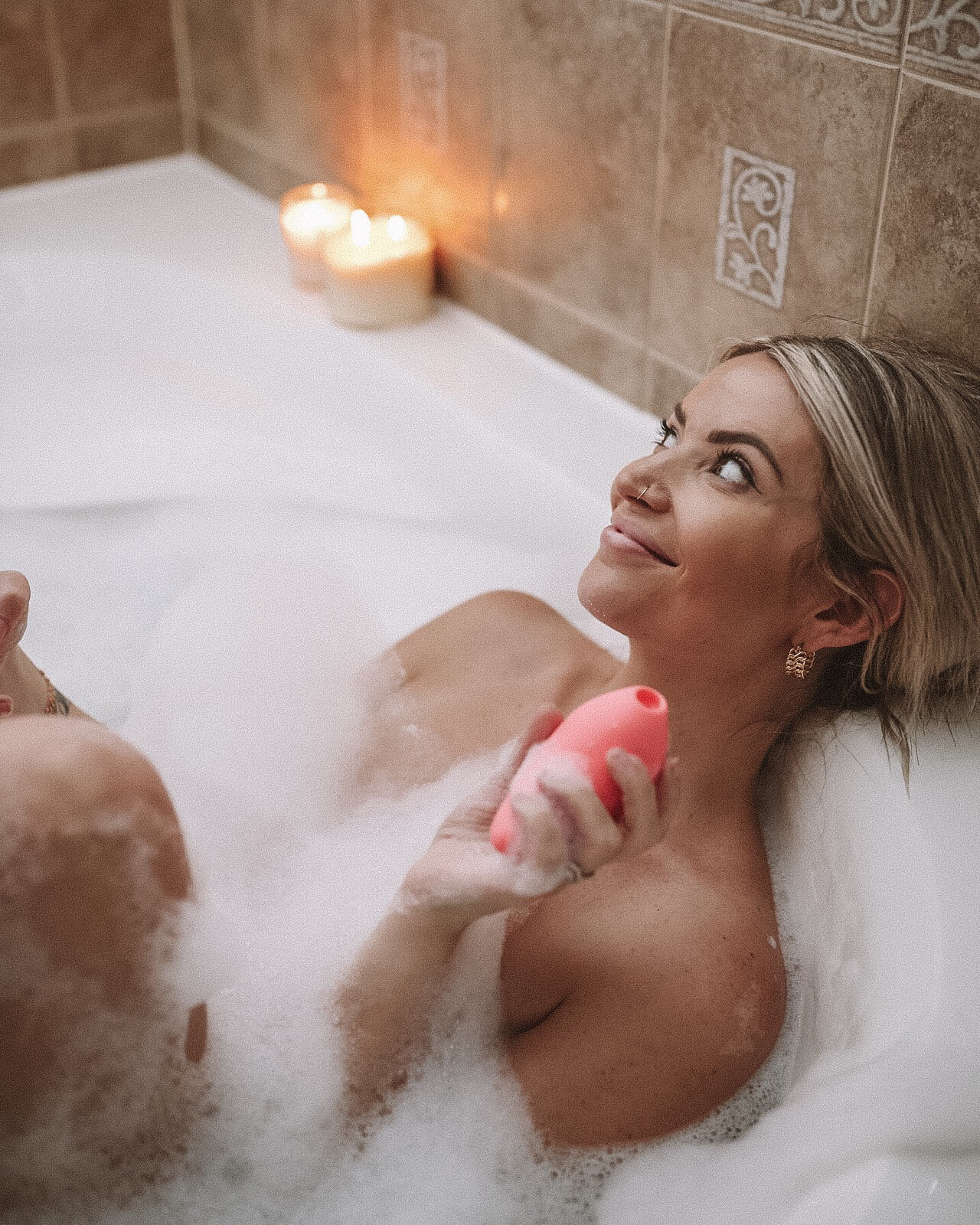 This blog is in partnership with plusOne
Growing up, I learned about sex the same way most people did, via an awkward dinner table conversation that no matter how well it was lead, felt weird, brought questions, and even more confusion.
As the years went on I slowly built together the puzzle of sex and what it meant. It was always about two people, and often about male-driven desires, and how to avoid being taken advantage of.
There just was one thing lacking.
My own pleasure.
More to the point: self-touch.
The only time I had heard about things like masturbation and self-touch, it was in a shameful way, which never really made sense to me that you could do something that felt good for your body, was good for your body, and it is something to be ashamed of.
This is why I love being a grown-up.
Shedding the skins of my former shames and embarrassments and getting more comfortable with self-advocacy and finding comfort and worth in self-touch.
I won't lie, I still get a little arm-pit-sweaty typing the word "masturbation" or discussing the things that weren't mainstream in my own history of sex education.
Like toys.
Pleasure.
That sex is for two people,
But it should start with just one.
I entered into partnerships without knowing my own body, without ever even taking a mirror to my vagina to know what she looked like or what she may like or need. Therefore, my body felt more like a service to others, rather than a form of service to myself.
It wasn't until my late 20's, after children, that I discovered that I could, and should, show my own body self-love, without shame.
Personally, it's how I got to know my body so that I could share it with another. It became a great way to relieve stress. I felt more confident in my body, too.
I knew I couldn't have been alone in those experiences, so I did a little research as well.
I read several articles, and all of them concluding this same list of benefits:
Can reduce stress

May release tension

May enhance sleep quality

Can boost concentration

Can elevate your mood

May relieve menstrual cramps

May alleviate pain

Can improve sex
Self-touch (as well as sex) can also be enhanced by toys.
I've partnered with plusOne to talk about my favorite self-love toy, and what's so great about it.
Used directly on the clitoris area, their "air pulsing arouser" sends waves of delicate air pressure to stimulate the clitoris, creating an arousal sucking simulation.
Did you just squirm in your seat a little bit? Yeah, me too.
I particularly love this toy because:
It's affordable

It can be used alone or with a partner (as it's not disruptive to penetration)

It's waterproof

It has 5 different levels to explore with

Easy to use, easy to clean.
When I first shared about the plusOne Air Pulsing Arouser on my Instagram, two things happened, the retailer sold out within hours, and my inbox was full of happy customers a week later. Clearly, we needed to be talking about these things more! We are ready for it!
Women have been told over and over that our pleasure is secondary, unnecessary, and sometimes shameful. But now knowing it's benefits, having experienced first-hand how it's helped me take back my body, and own my pleasure, I can say fully: it's an amazing act of self-love.
You can shop for Air Pulsing Arouser as well as other toys and accessories (all under $50) at Walmart.ca or Walmart.com in-store and online.